With stock markets surging and federal interest rates at a steady low, the housing market has bounced back! Though this quarter's surge in home prices and sale volumes isn't as hot as peak housing demand a couple years ago, Santa Clara's housing market is looking up for sellers.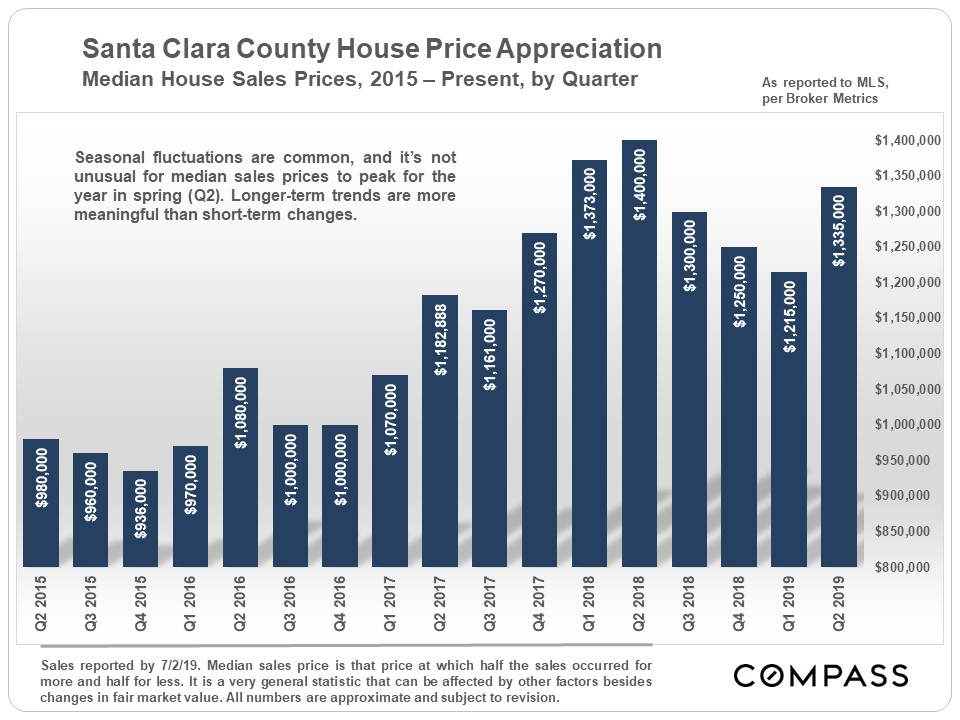 Q2 performed significantly better than Q1 in terms of median home sale prices, coming in this spring at $1,335,000 from last quarter's $1,215,000. Since 2016, the market has seen a major uptick in home price trends, with seasonal fluctuations as usual (spring tends to perform best).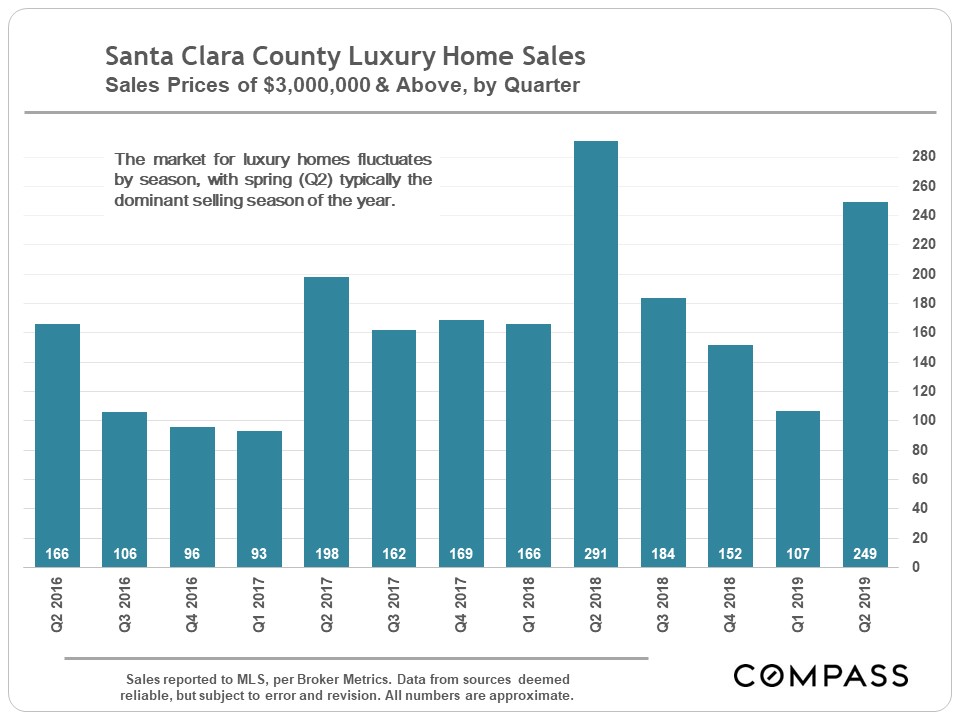 Luxury home sales followed a similar, though more stable, trend. Again, spring (Q2) routinely performs best. At Boyenga Team, luxury homes priced over $3,000,000 make up roughly a fifth of our sales, though we're expecting listings to shift heavily into the luxury market in the coming year.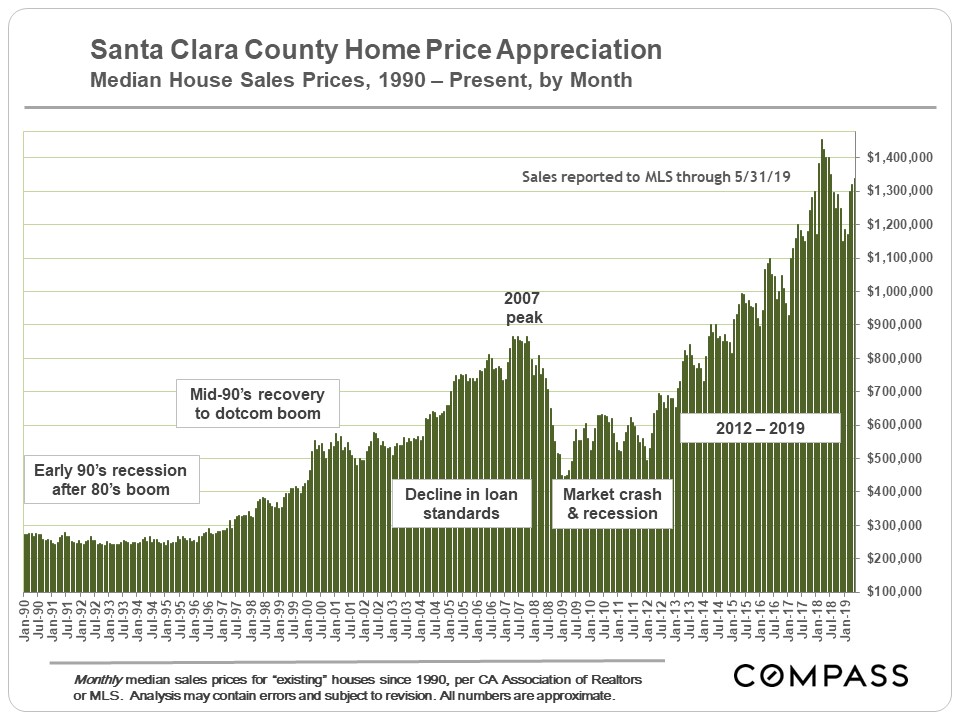 Here's a bigger-scale breakdown showing home price trends in Santa Clara County over the last two decades. The market rebounded slowly after the 2008 crash, but has seen a sharp incline since 2012 with predictable seasonal fluctuations and especially sharp changes in the last couple of years. Average home prices now are nearly 7 times more than they were just twenty years ago.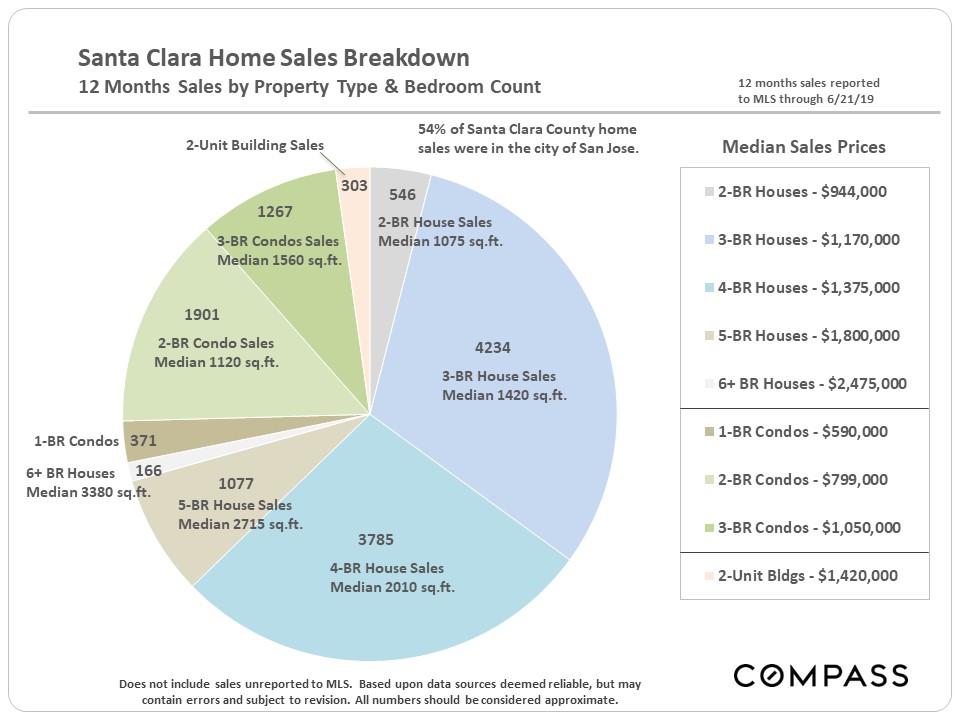 Most properties sold were single-family homes with 3-5 bedrooms, making up more than 2/3 of all home sales in the last 12 months. Over half of these sales were in San Jose alone, indicating fast turnover and a strong market on both sides in the city.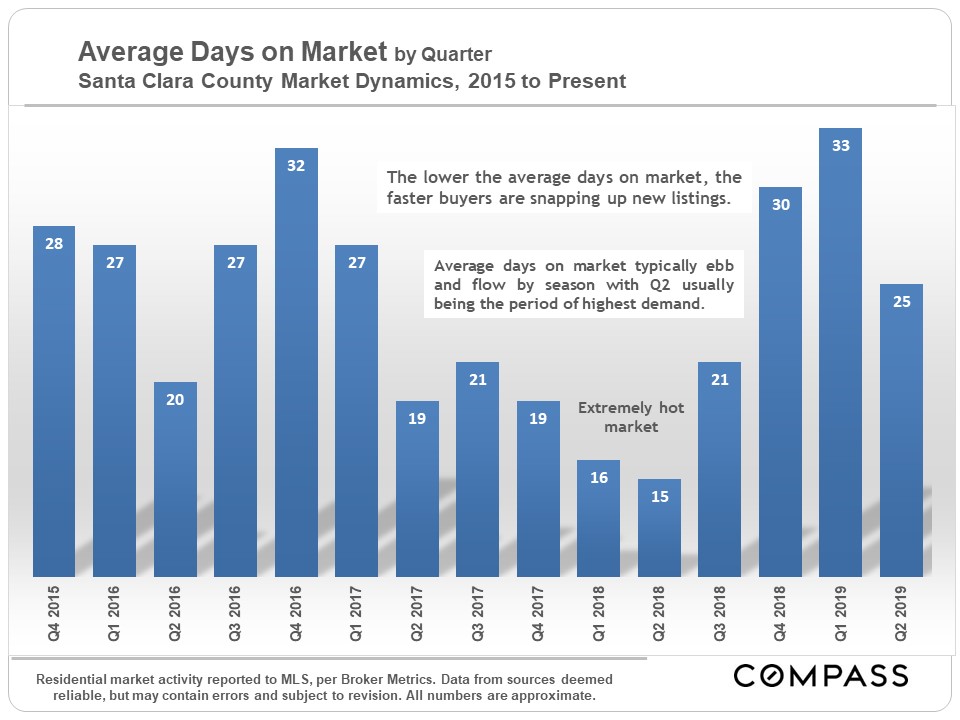 Average Days on Market is a tough trend to figure out, but seasonal fluctuations once again play a role — spring tends to be a hot seller's market, when listings stay up for significantly fewer days than other seasons. Longer periods spent on the market might be indicative of a longer-term consumer behavior trend, but can also be attributed to rising property prices in general.
To learn more about your neighborhood data or if you need help with any of your real estate needs, contact the #PropertyNerds today!
www.BoyengaTeam.com | homes@boyenga.com | 408.373.1660