Standing just a little ways apart from the furious bubble of fast-paced Silicon Valley and home to UC Santa Cruz, Santa Cruz County's housing market is quite different from those of typical lazy beach towns. In line with overall Bay Area trends, housing markets in Santa Cruz County continue to grow ever more pricy and competitive each year. This county in particular stands out for its sharp seasonal fluctuations, with spring performing significantly better than other seasons.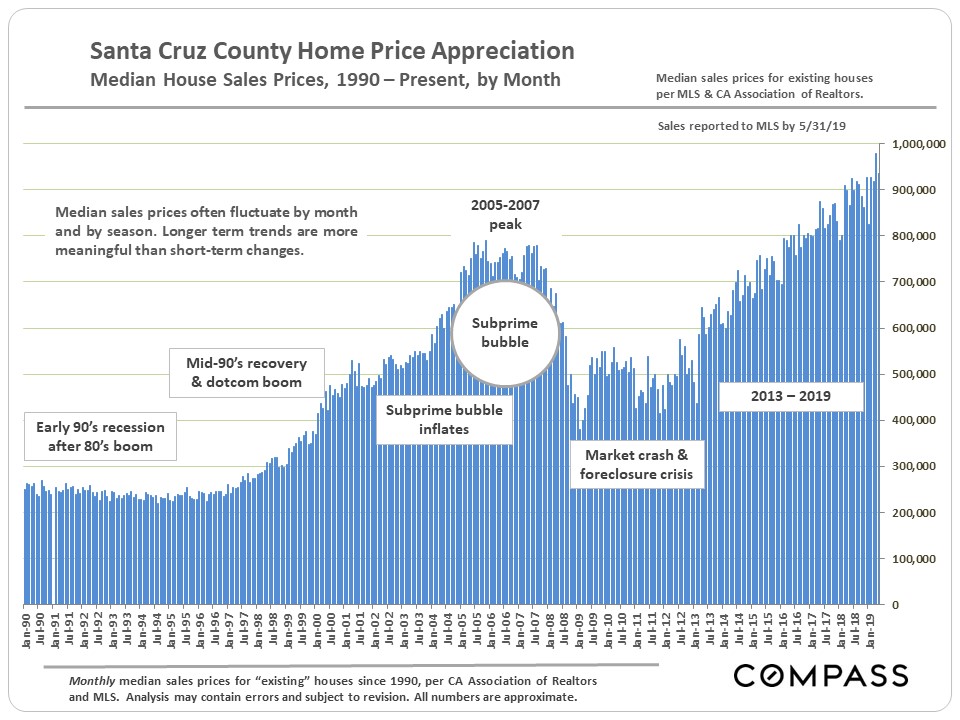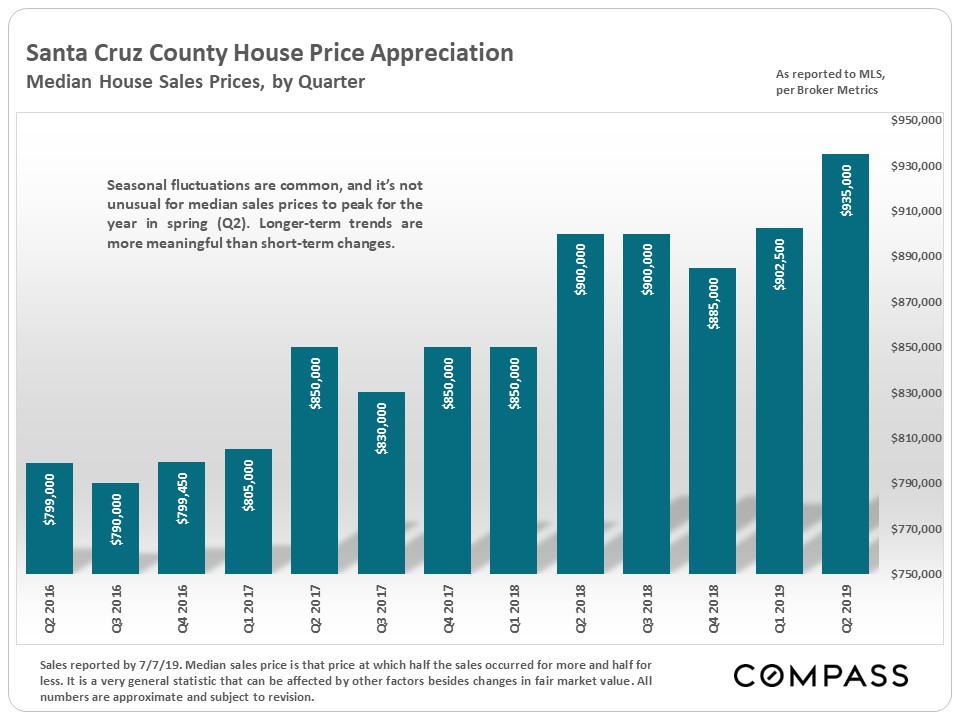 Santa Cruz County has seen a steady rise in median home prices since the late 90s and experienced a slow but steady rebound after 2008. It's a pretty predictable trend, and we can safely expect that home values will continue to rise — perhaps at even faster rates — in the coming years. Currently, Santa Cruz County's median house price sits at a record-high $935 million as of the end of spring.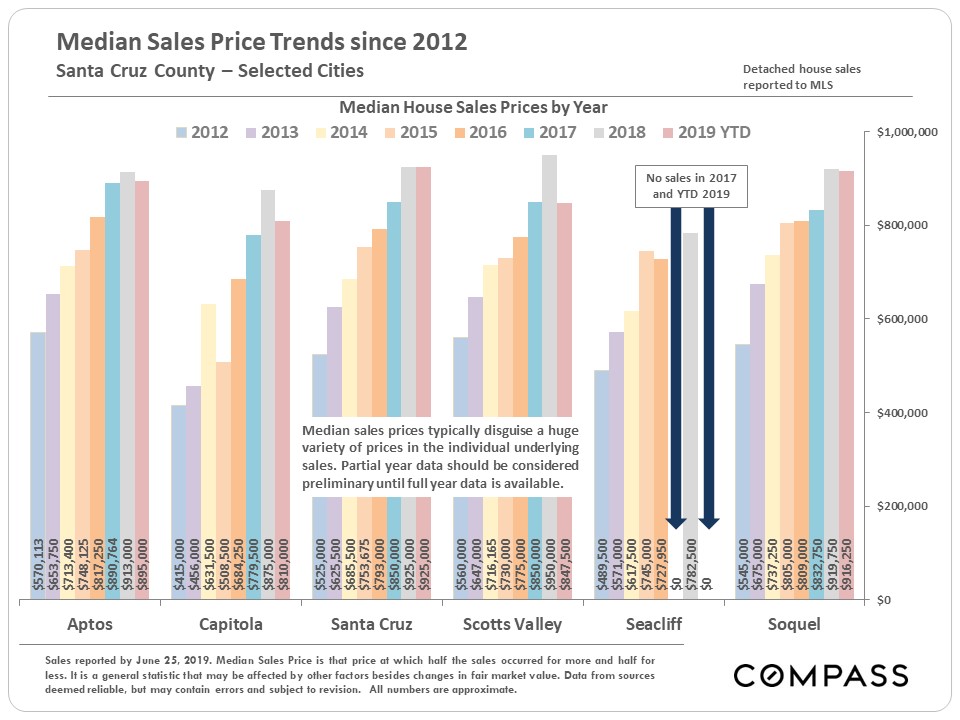 Broken down by city, it seems every city in Santa Cruz continues to follow this upwards trend of home value. Prices in Santa Cruz show a sharper rise compared to neighboring cities.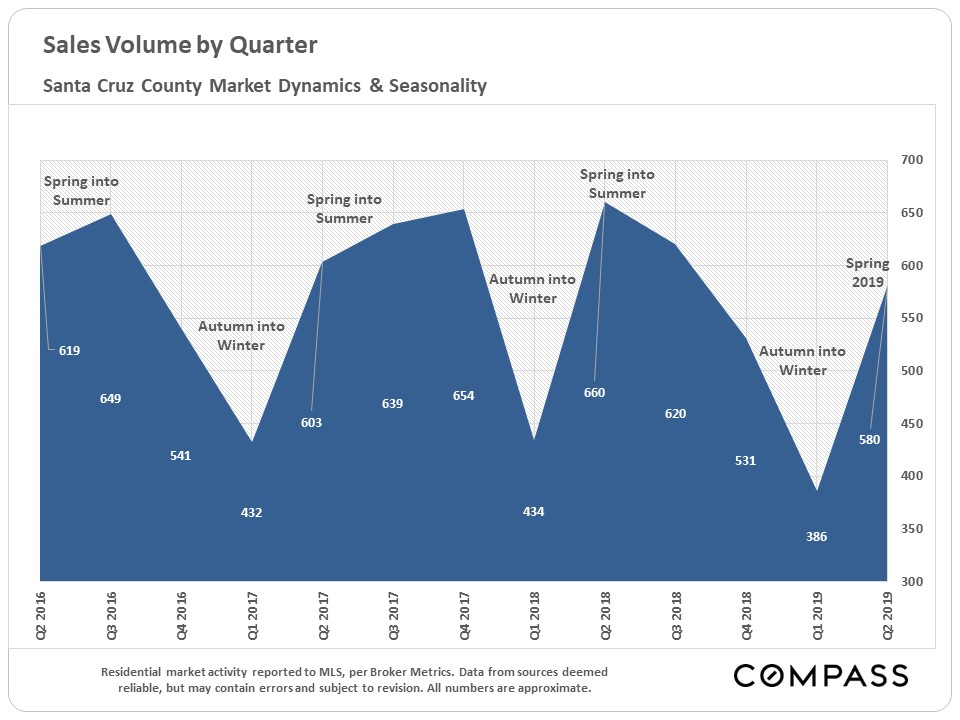 Housing in Santa Cruz is highly seasonal. Buyers and sellers both are most active in spring, while midwinter markets are extremely slow. This trend is relatively predictable year-after-year. In spring (Q2), Santa Cruz County sees 3x-4x more new listings than in midwinter.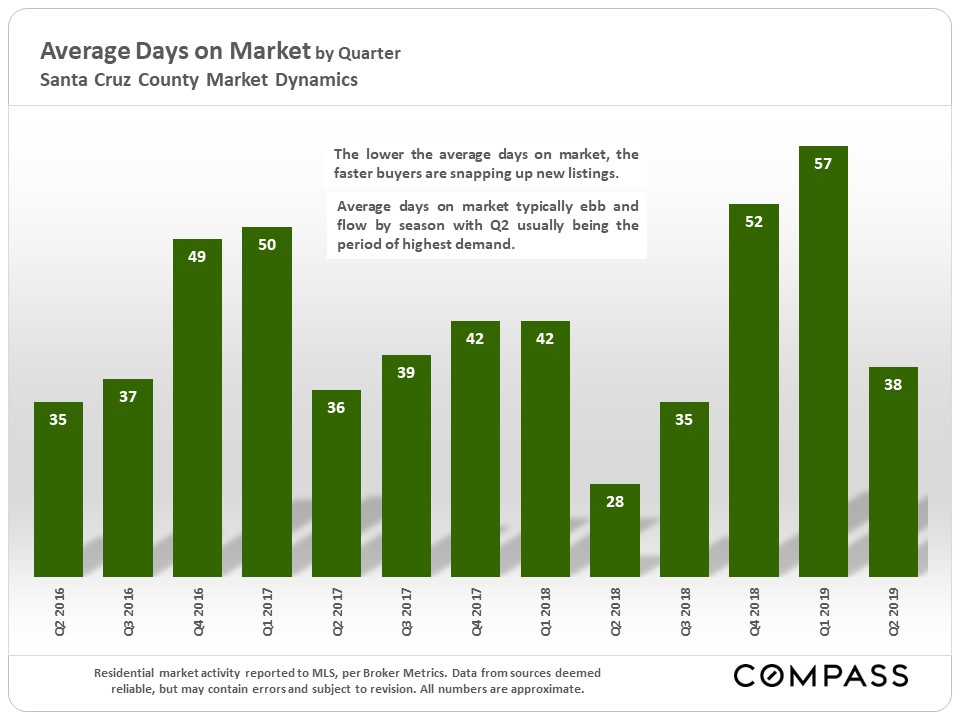 Seasonal fluctuations are just as evident when it comes to how quickly homes sell. The fewer number of days a listing spends on the market, the stronger the demand. Again, Q2 performs best, while in Q1 homes tend to stay on the market for almost 2 months on average.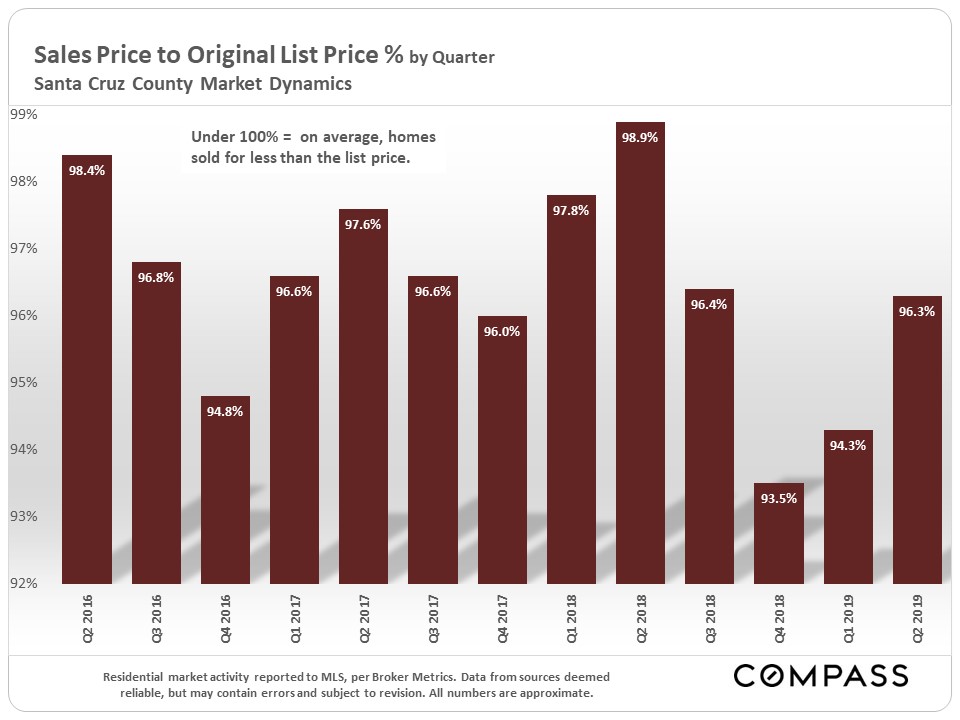 In Santa Cruz County, homes tend to sell for less than their first listing prices. Home sellers, naturally, tend to choose higher listing prices, especially because property value appraisals are never objective. However, when buyers come to expect that property prices will drop with more time spent on the market, it can instill risky buyer expectations that result in lower final sale prices. The last few quarters have seen especially low sale price to original price ratios.
Interested in learning more about the Santa Cruz County housing market or looking to buy/sell a home there? Get in touch with us at homes@boyenga.com — we're here to help, regardless of the season.