Late summer often represents a slowdown for the market — it's when buyers begin to come off their spring frenzy (when sales peak) and approach the winter plunge. This time of year is a narrow window that represents the last opportunity for homeowners to sell quickly — after early November, the market enters a holidays slowdown that won't pick up again until January or February. In the luxury home market, this seasonality is even more apparent.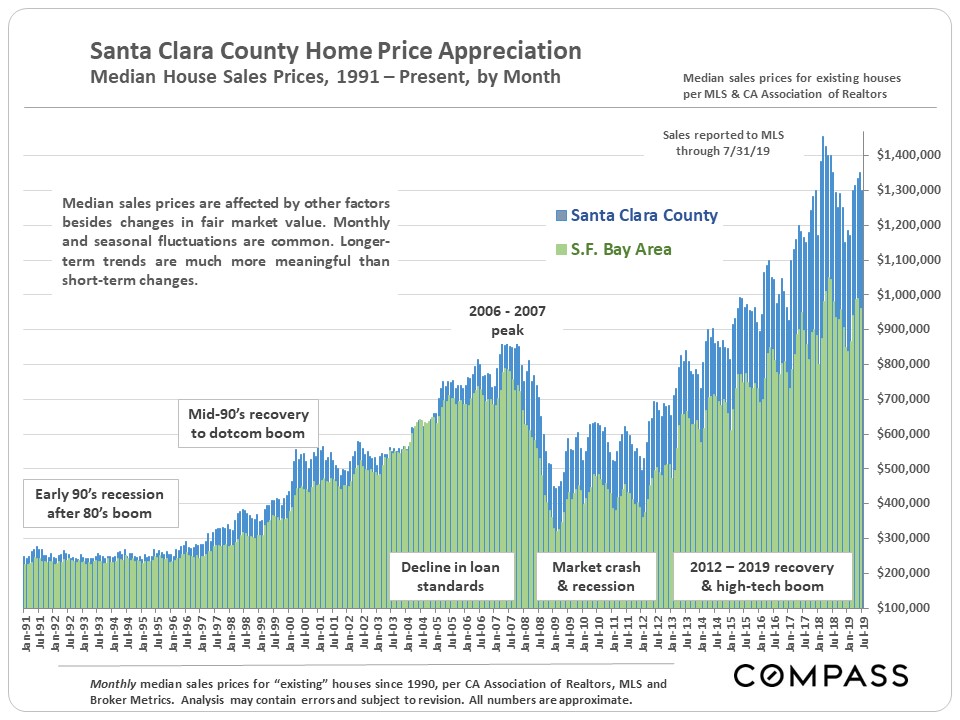 With so many economic swings in both directions in the past few months, housing markets across the country have fluctuated along with the sharp twists in the stock market. Home prices peaked last quarter — a combination of national interest rates, seasonality, and many other factors contributed to especially high prices. Now, though, the market is seeing a bit of a slowdown that some experts think could signal a larger downturn in the Silicon Valley housing market.
However, as always, looking at average home prices alone is not enough to determine the status of a market.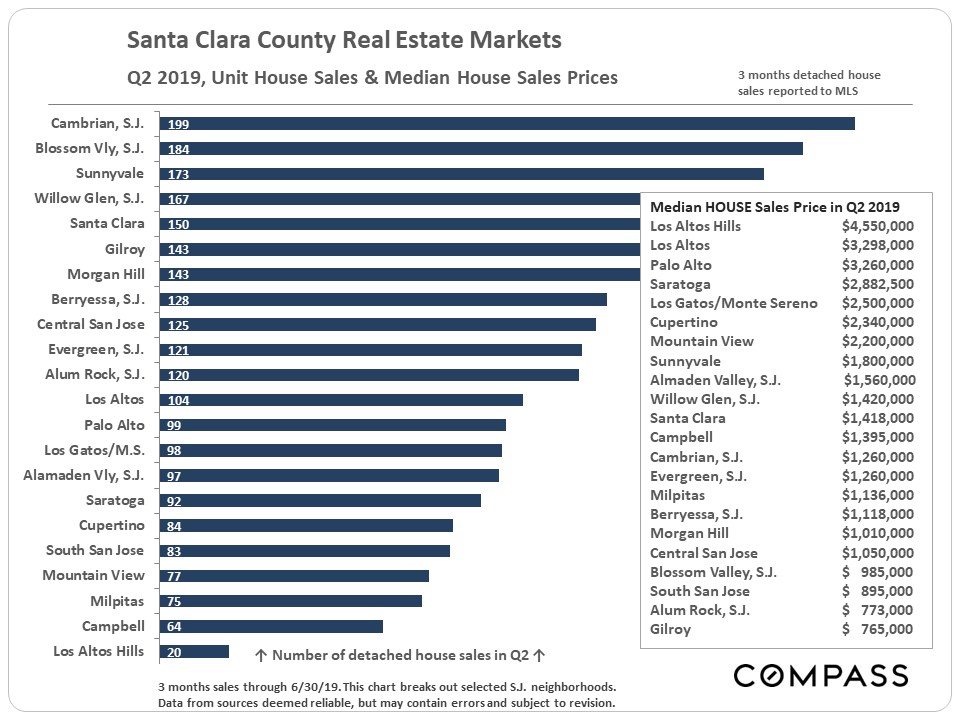 Homes are especially hot right now in the Cambrian, Blossom Valley, and Willow Glen neighborhoods within San Jose.  These neighborhoods are all undergoing rapid turnover, with plenty of newly renovated homes on the market and young families settling in.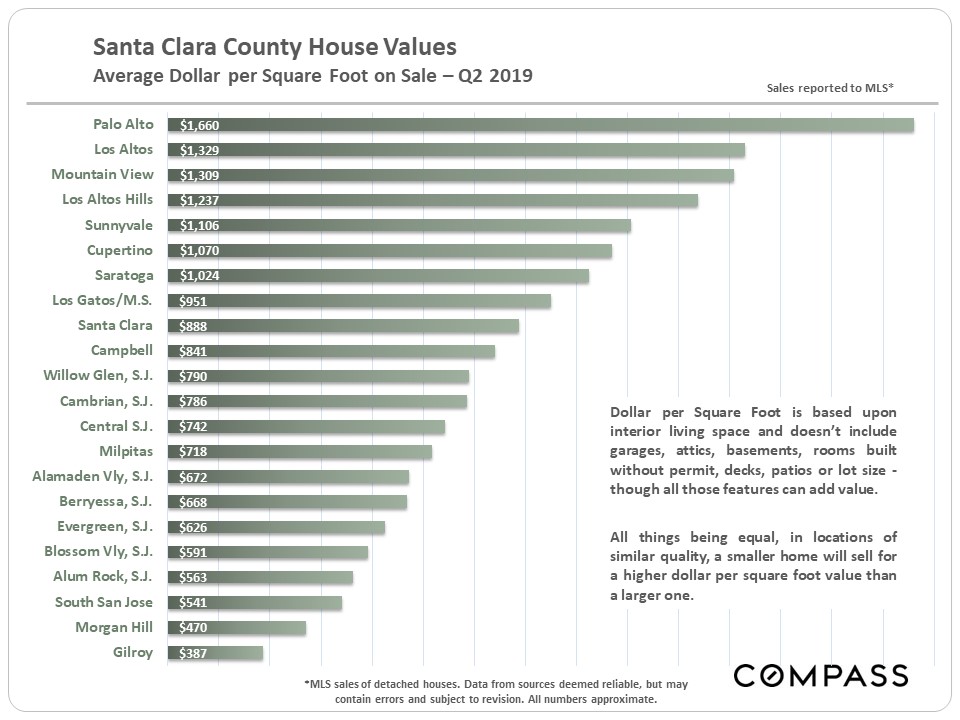 Dollar per square foot is a quick way of evaluating home prices by city. Unsurprisingly, homes in Palo Alto remain by far the most expensive for the least amount of space. Neighbors Los Altos and Los Altos Hills trail behind — homes in these cities tend to come with more square footage given their relatively rural environments, but are rarely any less expensive at face value than homes in Palo Alto.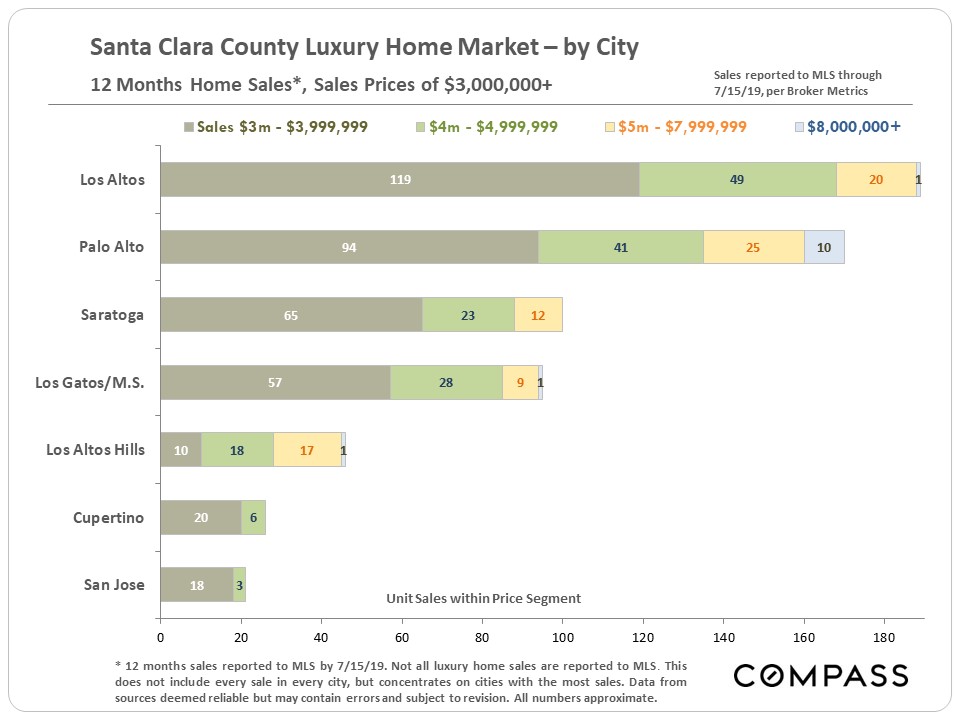 When it comes to luxury homes (priced at or above 3 mil), Los Altos and Palo Alto again lead the pack given their historically high and ever-climbing property values. A second market for luxury home dealers to keep an eye on is the Saratoga – Los Gatos area, where luxury home sales are significantly picking up.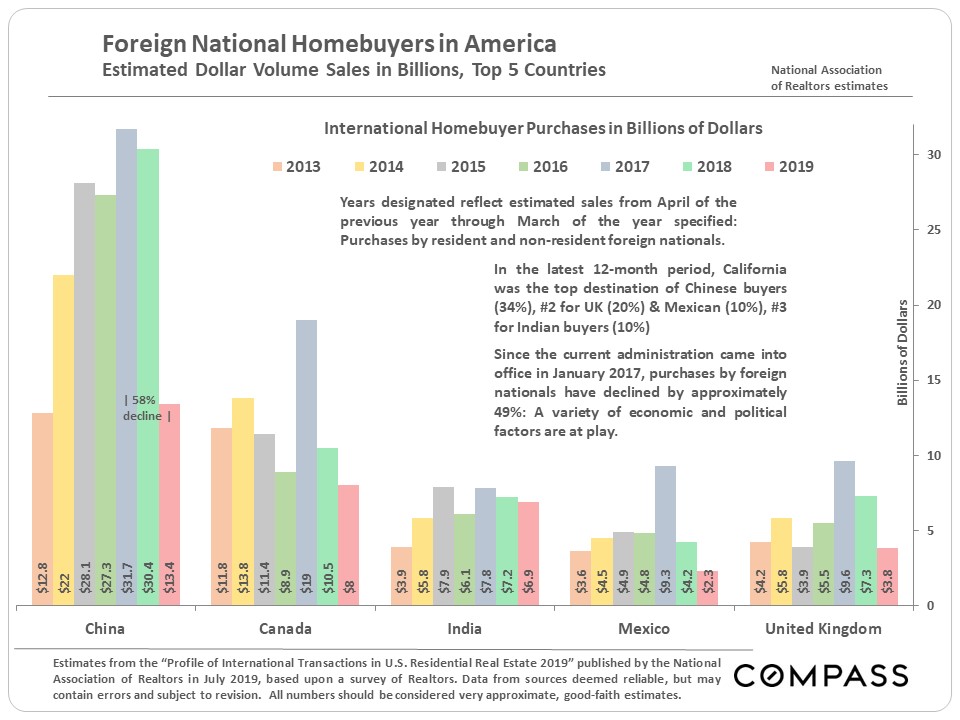 In Santa Clara County (and across the Bay Area), international homebuyers are an important market — especially when it comes to the luxury sector. March 2019 concluded with a steep decline in international homebuyers compared to past years. One of the biggest and most important foreign buyer groups, Chinese buyers, saw a 58% decline in purchases from last year.