Last week we shared with you the generally positive news about the Cape real estate market. While the median sale price for a single family home is up in a year to year comparison, prices for condos are lower. The inventory of single family homes also remains tight.
So, this week, we want to tell you about prices in some of our upper Cape communities.
In Bourne, for example, the median sales price for single family homes is up almost 11% ($381,500 vs. $424,500) when comparing this June to last. Year to date, median prices have increased almost 4.5% ($368,750 vs. $385,000).
Prices in Sandwich are up just slightly comparing this to last June, $405,000 vs. $412,000, a 1.7% increase. Year-to-date prices have increased 4.5%. ($389,000 vs. $407,500)
In Mashpee, the median sales price is down slightly (-1.8%) for single family homes when making the year to year comparison. ($517,000 vs. $508,000) Year to date, Mashpee median prices are up 0.2%, $444,225 vs. $445,000.
When making the June to to June comparison, Falmouth prices have also dropped a bit (0.7%) $426,000 vs. $423,000. However, year to date, prices are up 5.3%. ($427,250 vs. $450,000)
So, what does this mean?
For those of you who are hoping for prices to come down, you may have a long wait. While there's always a bargain out there based on the personal situation of an individual seller, the overall upward trend in prices is in keeping with many expert predictions. Those "in the know" also say that prices will continue to rise at about the same rate at least through next year.
With inventory remaining tight, this continues to be a good time to market your house. Many buyers are looking to be settled in their new homes by early in the school year, if not before. So if you're in a position where you can close quickly, now's your time.
If you're looking to purchase, prices are the lowest they will be. With interest rates expected to creep up by year's end, your best value is available now.
If you have any questions, or would like to discuss your options, please contact us. The consultation is free and worth your time, if you're considering entering the market as either a buyer or seller.
We can be reached through the comment section or be calling 508-568-8191. We look forward to meeting with you…
---
Home prices increasing not just on Cape, but across the country as the graphics below illustrate.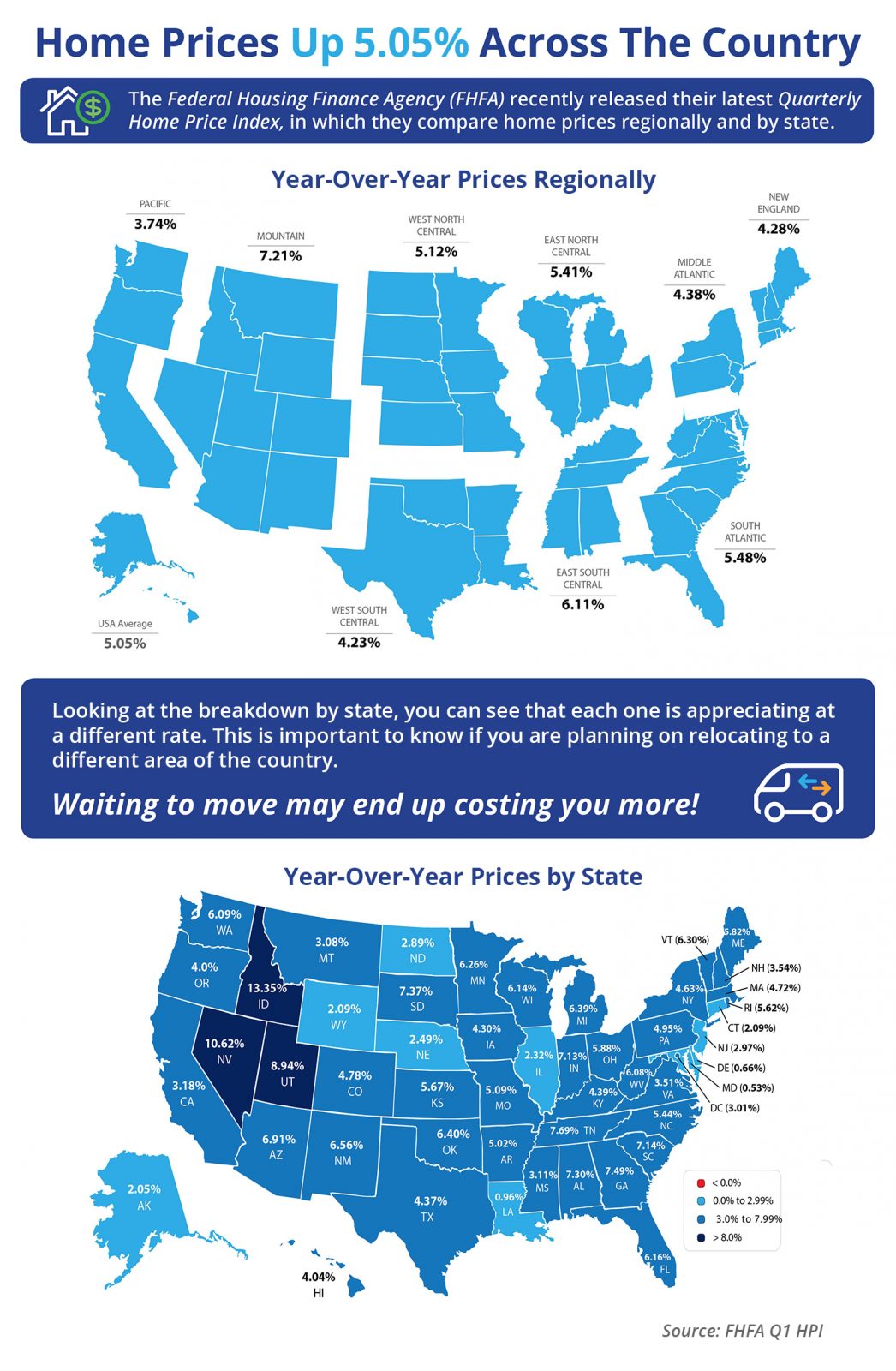 ---
We've mentioned in the past our involvement with the Tom Ferry organization. We attend many of their training events and Mari is part of a weekly coaching program.
One of the many benefits of our association are the contacts we make with agents from across the country and around the world.
Last week, Mari was a guest on a podcast hosted by Maui (as in Hawaii) realtor Tom Tezak. His program focuses on the second home and vacation real estate market. Mari shared her thoughts about working on Cape Cod.
You can watch it below.
Enjoy your week…
Mari and Hank