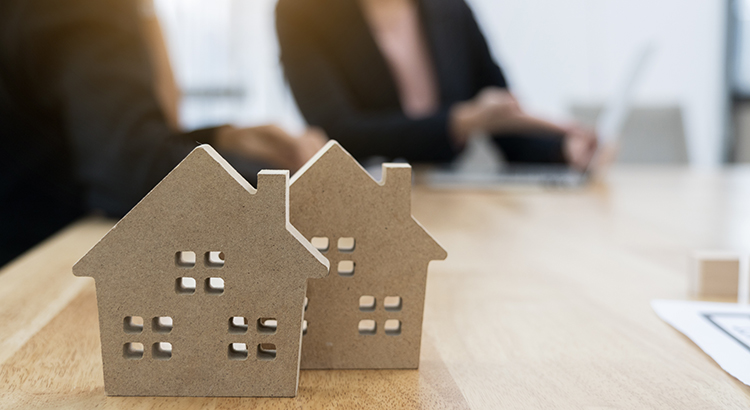 You've been on the fence for weeks, months, maybe even years. Is it finally time to buy? Should you sell, take advantage of the equity you have in your home and move to that someday neighborhood?
Seriously, what are you waiting for? We know it seems to defy logic — what doesn't these days? — but you couldn't ask for a better time to make your move.
When shelter-in-place orders brought the economy to a screeching halt earlier this year, some believed the residential housing market would follow suit. So called "experts" and cable TV talking heads predicted buyer demand would disappear and home values would depreciate for the first time in almost a decade. That didn't happen. In fact, it appears that the opposite is taking place.
After the real estate market slowed immediately following the shutdown, it has come roaring back – and seems to still be gaining steam. Here's a look at recent reports – one from the National Association of Home Builders (NAHB) and one from the National Association of Realtors (NAR) – showing this growing strength.
Builder Confidence Hits All-Time High
It was recently reported that applications for new home purchases with home builders are 39% higher than in July of 2019. That has builder confidence soaring.
Each month, NAHB releases its Housing Market Index, a survey of NAHB members who rate market conditions for the sale of new homes at the present time and over the next six months, as well as prospective buyer traffic for new homes.
This month, they reported that builder confidence in the market for newly-built single-family homes increased to the highest reading in the 35-year history of the series.
The number of newly constructed homes being built will be almost at the same level as last year, even though the economic shutdown crushed home building earlier in the year.
The National Associates of Realtors also recently released its Existing Home Sales Report. which revealed that month-over-month sales increased by 24.7%, setting another record for the category.
Lawrence Yun, Chief Economist for NAR, explained how the resale market is just as hot as the new construction market:
"The housing market is well past the recovery phase and is now booming with higher home sales compared to the pre-pandemic days. With the sizable shift in remote work, current homeowners are looking for larger homes and this will lead to a secondary level of demand even into 2021."
In addition, the Housing Market Recovery Index, which is released monthly by realtor.com, also shows the market is recovering nicely. The latest index reading was 104.8, which means the housing market is doing better than it was in January and February of this year. As a reference, the highest point in the index was a 106.5 in early March, just prior to the health crisis setting in.
The bottom line is that both the newly constructed and existing home sale markets are posting numbers greater than a year ago. Real estate is back.
With buyers showing a preference for properties with more open spaces and places to work remotely, Cape Cod is a prime landing spot.
So, if you've been stuck on that fence, let's connect at 508-568-8191 or msennott@ todayrealestate.com so we can provide you with the expert counsel you need to succeed whether you're looking to buy, sell, or both.
We look forward to working with you.
Stay healthy. Stay optimistic.
Mari and Hank