If you've been working from home this year, chances are you've been at it a little longer than you initially expected. Businesses all over the country have figured out how to operate remotely to keep their employees healthy, safe, and productive. (As well as imagining potential cost savings due to less need for office space.)
As the virus crisis continues, Americans are re-evaluating their homes; floorplans; locations; needs, and more. Some are thinking about more space, while others less. Whether you rent or own, if remote work is part of your future, you may be thinking about moving, especially while today's mortgage rates are so low.
A recent study from Upwork notes:
"Anywhere from 14 to 23 million Americans are planning to move as a result of remote work."
To put this into perspective, last year, 6 million homes were sold in the U.S. This means roughly 2 – 4X as many people are considering moving now, and there's a direct connection to their ability to work from home.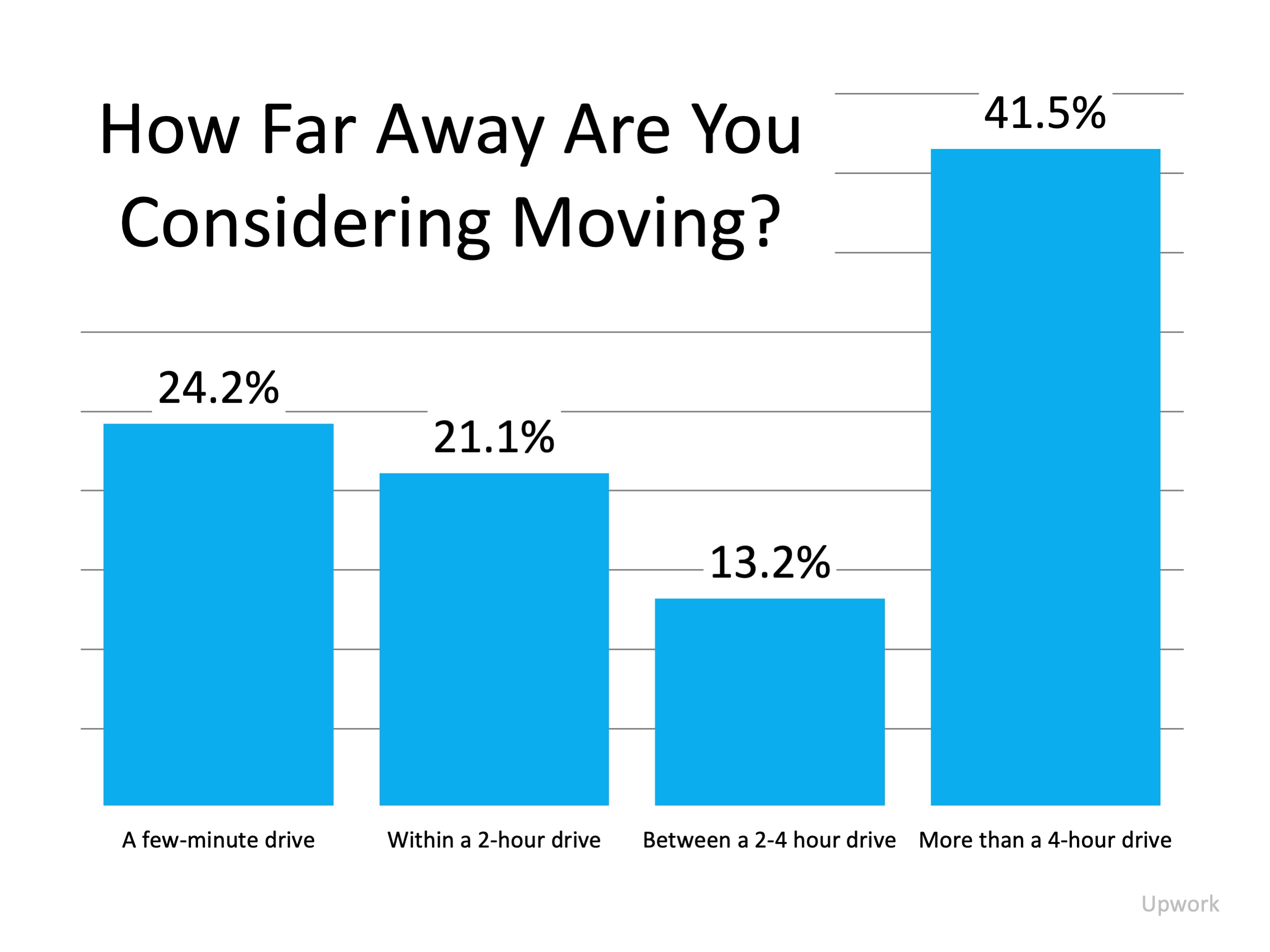 The same study also notes while 45.3% of people are planning to stay within a 2-hour drive from their current location, 41.5% of the people who are citing working from home as their primary reason for making a move are willing to look for a home more than 4 hours away from where they currently live. In some cases, moving a little further away from your current location could mean getting more house for your money.
Cape Cod is a desired destination point for many, who are working remotely. We've met a number of people at Open Houses that we've hosted over the last few months, who are looking for more space both indoors and outdoors. This past weekend, about half of the visitors to a home we're representing on a cul-de-sac, but close to highway access, were from over the bridges.
This has been a year of changes, and what you need in your home is now is quite possibly different than when you bought it. Let's connect today to make sure you have expert guidance to help you find a Cape Cod home that fits your remote work needs.
Helping our clients make the best decisions has been our full time job for 21 years, not a part time hobby. Let's get the conversation started at 508-568-8191 or msennott@todayrealestate.com. Talk to you soon….
Stay healthy. Stay optimistic.
Mari and Hank