With the New Year just a few days away, let's take a look at what we can expect from the real estate market in 2021.
The graphic below summarizes some of the major expectations for the year ahead.
The big takeaways?
If you were planning on making your move in 2021, there's no reason why you shouldn't. Mortgage interest rates are expected to remain low and values will continue to appreciate.
If you're still on the sidelines because of safety concerns related to the virus, you should talk to a real estate professional — hopefully Mari Sennott and Associates — about precautions that have been used successfully for the last several months that helped the market set all time records.
With more people being vaccinated as the year rolls on, it's safe to assume that additional buyers will be entering the fray. So, if you've been holding off selling, you don't want to wait much longer, as the competition is sure to increase.
This also remains a good time to buy. While prices may be a higher, the cost of borrowing is still historically low putting you in a solid position to purchase that first home, second home, or investment property.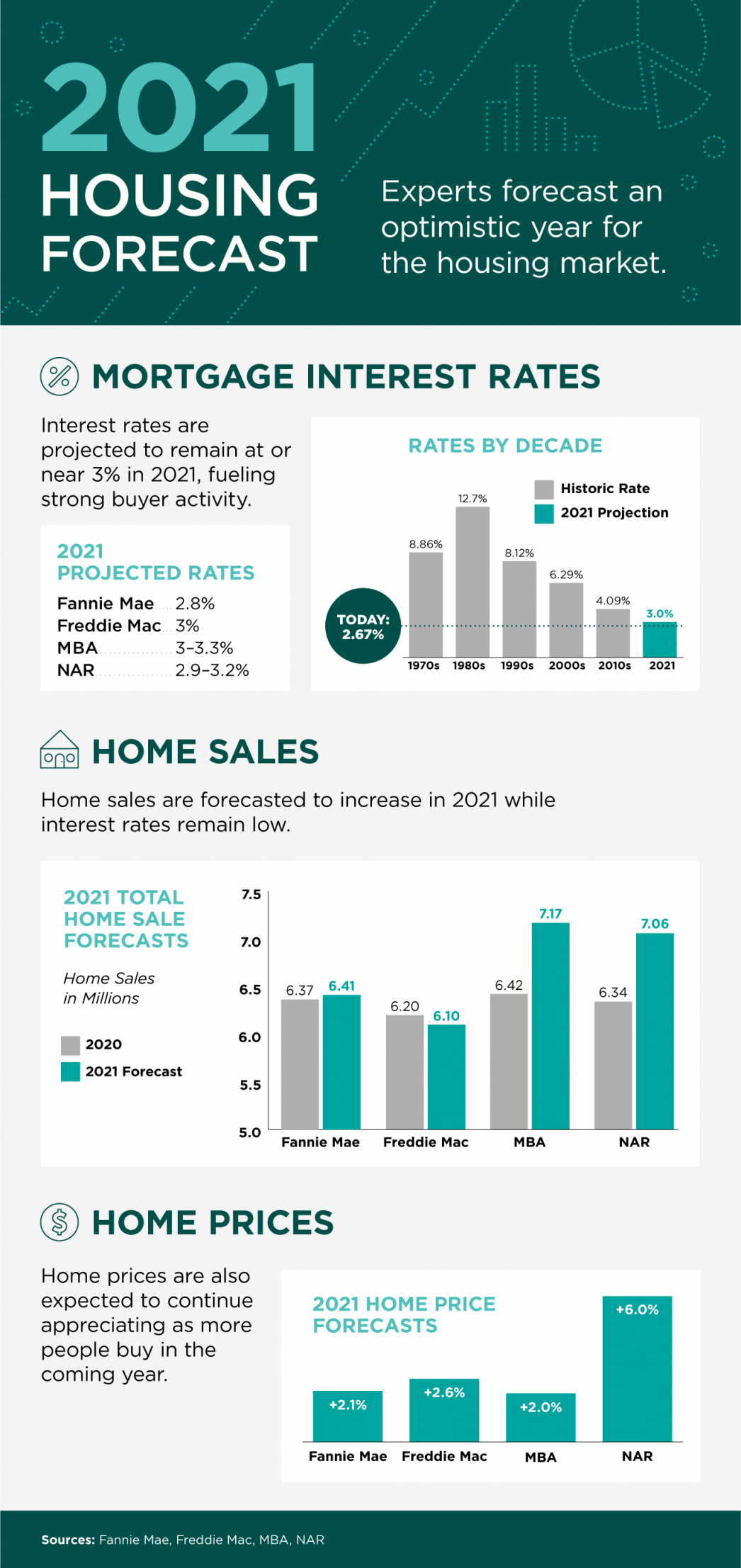 We already have 11 "under contract" heading into 2021. Statistically, the average agent has three for the year!
If you're ready to make your move or want to discuss your options, let's connect at 508-568-8191 or msennott@todayrealestate.com. Helping our clients make the best decisions for their individual situations has been our full time job for 21 years, not a part time hobby.
Let's talk soon…
---
To help you get the process underway, we hope you'll order one of our free guides whether you're a buyer or a seller. (Or both!)
You can find them at our secondary website – Real Estate with Mari and Hank Sennott. Just fill out the order form and the guide will be emailed to you.
---
Author C.S. Lewis (1893 – 1963) wasn't thinking of 2020 when he wrote "there are far better things ahead than any we leave behind." But, his words do apply to a year that we bid a not especially fond farewell to.
We wish you a happy and safe New Year's celebration. May your goals become reality in 2021.
Stay healthy. Stay optimistic.
Mari and Hank