Even in the current sellers' market, pricing strategy is important for the successful and efficient sale of your home.
Your goal should be to increase visibility and drive more buyers your way. Instead of trying to win the negotiation with one buyer, you should be looking to list your home so that demand is maximized and more buyers want to take a look.
As a seller in today's market, you might be tempted to price your house on the high end, since so many are searching harder than ever to find a home to purchase. But here's the thing – a high price tag does not mean you're going to cash in big. It's actually more likely to deter buyers.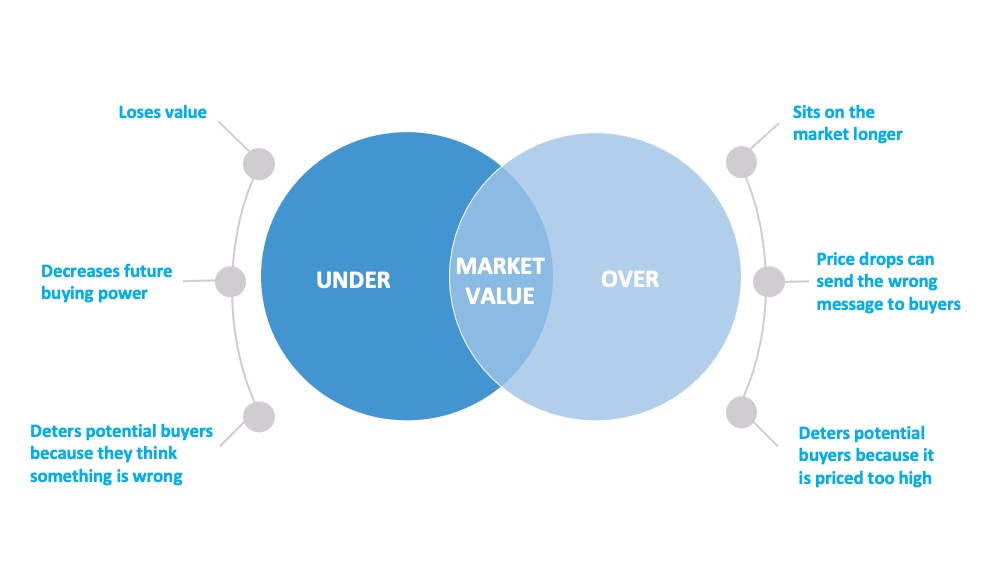 Even with inventory limited on Cape Cod and elsewhere, your house is more likely to sit on the market longer if it isn't priced right from the very beginning. Unrealistic prices lead to "price improvements" and what can be appear to be too much time on the market raising questions about "what's wrong" with the property.
When you price your home competitively from the start, you'll likely have multiple buyers competing for the house, potentially increasing the final sale price.
Here's another reason to realistically price your home. We've worked with several buyers over the last many weeks, who contacted us about property on the Cape. When they became discouraged because of tight inventory and/or unrealistic prices, they moved their search back over the bridges.
We've shown property in places as far off Cape as Fairhaven and currently have sales pending in Rochester and Randolph with offers made in a few more communities.
With buyer interest in the Cape remaining strong, now's the time to maximize the return on your investment in your home.
Helping our clients make the best decisions when selling their homes has been our full time job for 21 years, not a part time hobby. Let's connect at 508-568-8191 or msennott@todayrealestate.com to discuss a pricing and marketing strategy that's right for your home.
———-
More predictions for 2021
We shared with you last week industry predictions for the 2021 market.
Here are direct quotes from some of the more respected experts in the field..
"In 2021, I think rates will be similar or modestly higher, maybe 3%…So, mortgage rates will continue to be historically favorable." – Lawrence Yun, Chief Economist, National Association of Realtors.
"We expect sales to grow 7 percent and prices to rise another 5.7 percent on top of 2020's already high levels." – Danielle Haille, Chief Economist, realtor.com
"Mortgage rates are expected to remain low for the foreseeable future and millennials will continue forming households, keeping demand robust, even if income growth moderates. Despite the best intentions of home builders to provide more housing supply, the big short in housing supply will continue into 2021 and likely keep house price appreciation flying high." – Mark Fleming, Chief Economist, First American
So, what are you waiting for? Whether buying, selling, or both, there's no reason to hesitate about making your move in 2021!
Please let us know how we can help. Thanks…
Stay healthy. Stay optimistic.
Mari and Hank