We hope you were able to participate in and enjoy all the recent holidays in whatever manner you chose to celebrate them.
There are a lot of misconceptions about buying and/or selling a home today, making it challenging to know exactly how to navigate the current real estate landscape. Here's a little clarity when it comes to five common myths about the 2021 housing market.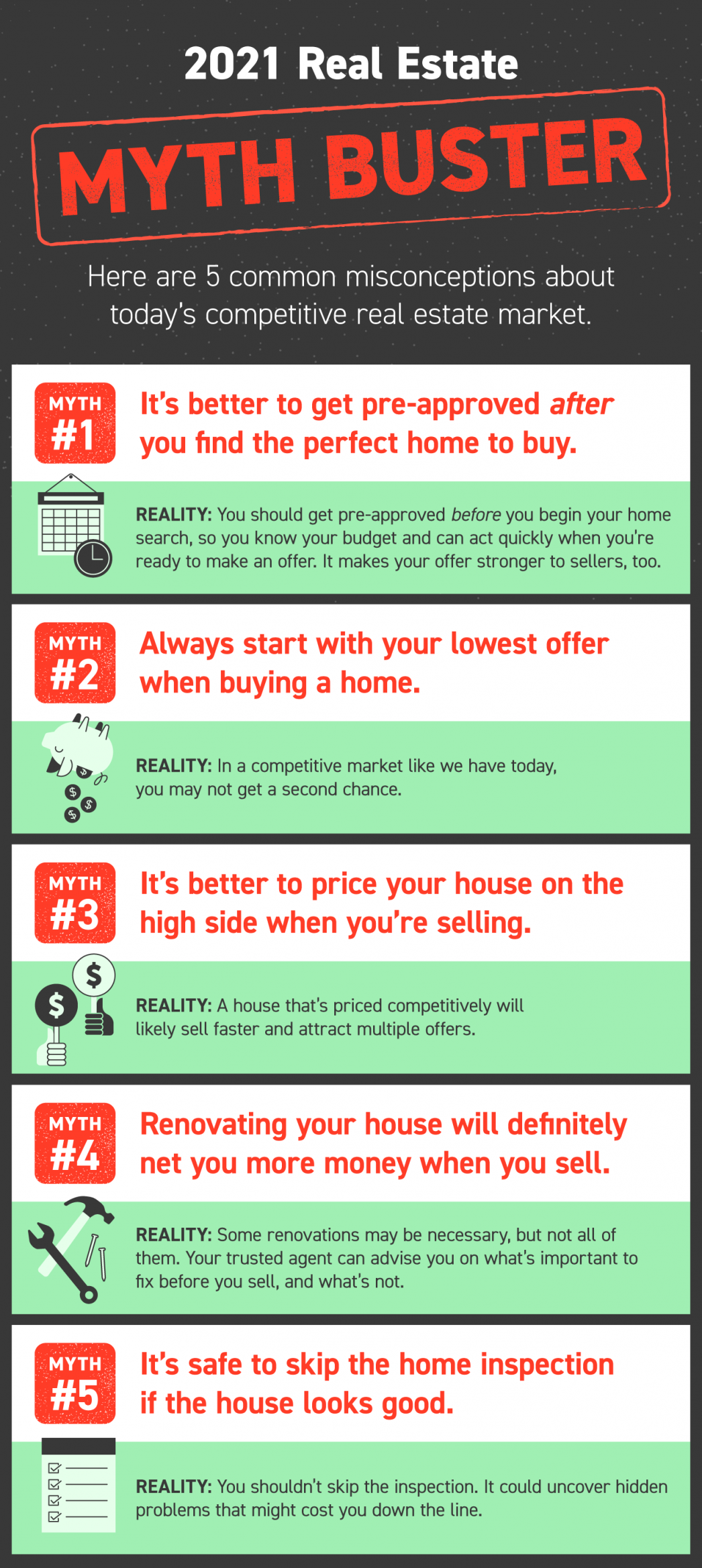 Whether you're buying or selling, let's connect at 508-568-8191 or msennott@todayrealestate.com to discuss your needs. We can help you decipher fact from fiction in the Cape Cod market. Helping our clients make the best decisions has been our full time job for more than 20 years. Let's talk soon…
———-
A little more than a year ago, Mari started a Facebook group called "Cape Cod Dining at Home (any anywhere else). She hoped to find a few new recipes, as well as support local restaurants that were trying to stay open by offering takeout. The group has grown to over 3,000 members from as far away as Michigan and Florida.
If you haven't joined, you can do so by clicking on this link. In the meantime, please enjoy this highlight reel featuring just a few of the dishes that have been shared by group members over the past year.
---
Don't wish for it; go for it!
Mari and Hank
---
---
---
---