One of the biggest questions in real estate today is, "When will sellers return to the housing market?"
An ongoing shortage of home supply has created a hyper-competitive environment for hopeful buyers, leading to the ultimate sellers' market. However, as the economy continues to improve and more people get vaccinated, more sellers may finally be in sight.
The Home Purchase Sentiment Index (HPSI) by Fannie Mae recently noted the percentage of consumer respondents, who say it's a good time to sell a home, has increased from 61% to 67%. According to Doug Duncan, Senior Vice President and Chief Economist at Fannie Mae, "Consumer positivity regarding home-selling conditions has nearly matched its all-time high."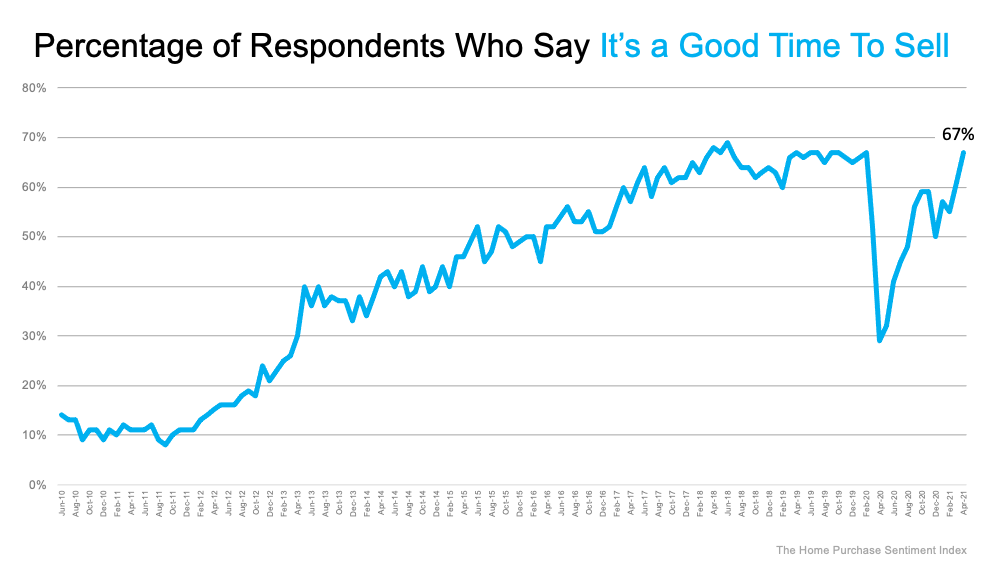 Fannie Mae isn't the only expert group noticing a rise in the percentage of people thinking about selling. George Ratiu, Senior Economist at realtor.com, says:
"The results of a realtor.com survey…showed that one in 10 homeowners plans to sell this year, with 63% of those looking to list in the next six months."
Anecdotally, there seems to have been an increase in available property on Cape Cod over the past few weeks, but still nowhere near enough to reach traditional levels.
What this does mean is that if you're considering selling your home, you shouldn't delay much longer as competition will be popping up in your neighborhood — maybe even next door!
Selling your house can be a daunting task, even more so today. However, the fact that we're in a strong sellers' market can eliminate common concerns.
We're happy to answer your questions. Let's connect at 508-568-8191 or msennott@todayrealestate.com so you can learn more about current market statistics and the opportunities that are available for homeowners, who are ready to sell.
Don't wish for it; go for it!
Mari and Hank