When you hear the phrase home price appreciation, what does it mean to you? Through context clues alone, chances are you know it has something to do with rising home prices. And as a seller, you know rising home prices are good news for your potential sale.
But let's look past the dollar signs and dive deeper into the concept. To truly understand home price appreciation, you need to know how it works and why it matters to you.
Investopedia defines appreciation like this: "appreciation, in general terms, is an increase in the value of an asset over time. The increase can occur for a number of reasons, including increased demand, a weakening of supply, or as a result of changes in inflation or interest rates."
When you consider the definition and how it applies to real estate, a few words stick out: supply and demand.
In today's real estate market on Cape Cod and elsewhere, we're experiencing high buyer demand and not enough sellers listing their homes for sale. No matter the industry, anytime there's more demand than supply, prices naturally rise.
According to Quicken Loans, the national average home price appreciation rate is between 3-5% in a typical year. Today, home prices have been appreciating well beyond the norm thanks to high demand. Here are the latest expert projections on the rate of home price appreciation for this year (see chart below):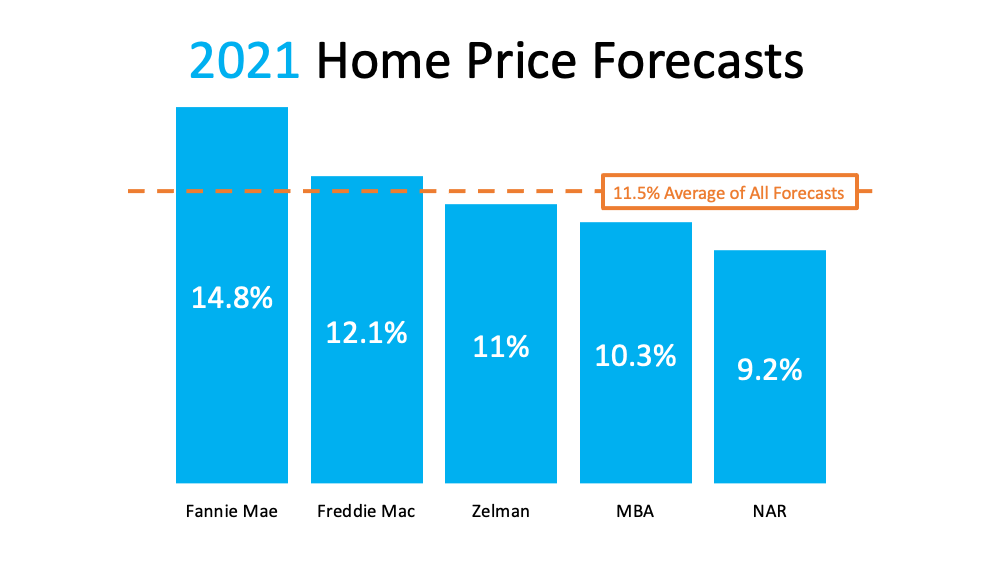 Compared to the normal pace of 3-5% appreciation per year, the current forecast of nearly 11.5% nationally is significant.
Across the Cape, the median sales price for a single family home (YTD) is up 30.4% from $461,000.00 to $601,000.00.
For sellers, this means that with the current rise in prices, your house may be worth more than you realize. Price appreciation helps give your equity a boost. Equity is the difference between what you owe on the home and its market value based on factors like price appreciation.
It works like this (see chart below). You can use your built-up equity to power a move into your dream home, or you can put it toward life-changing goals like funding an education or opening a business.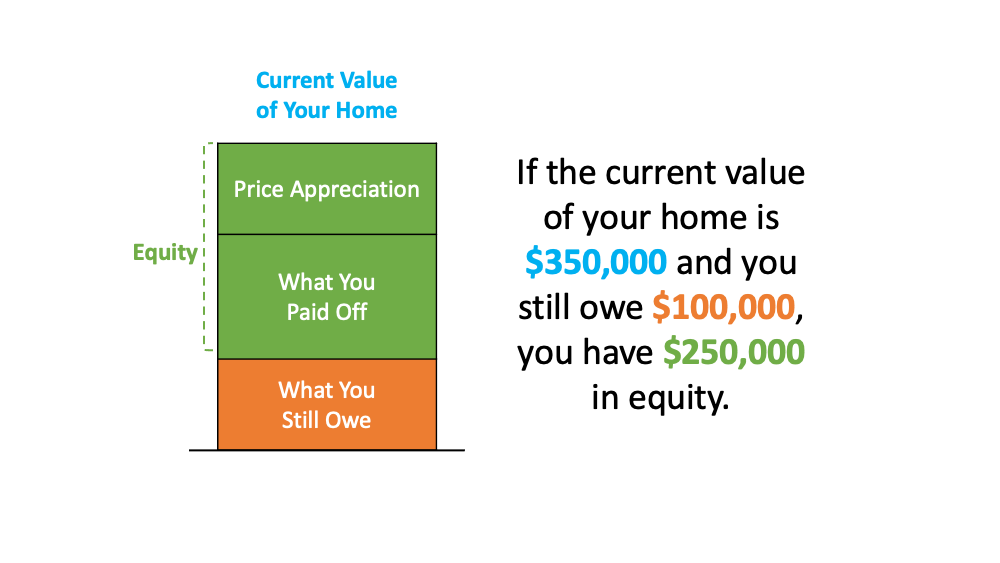 But — and this is important — while price appreciation is strong now, those same experts say it'll start to appreciate at a more normalized pace next year. If you decide to sell sooner rather than later, you'll be in a better position to capitalize on the higher-than-average home price appreciation we're seeing today.
This morning at our virtual office meeting, we talked about how some sellers entering the market now may be disappointed that offers are not coming in at the head scratching figures over list price that they were a few months ago. One story was told of sellers, who received an offer at asking and countered $50,000.00 higher!
So, is it time to make your move? We'd be happy to help you review your options. Helping our clients make the best decisions for their individual situations has been our full time job for 22 years. Let connect at 508-568-8191 or msennott@todayrealrestate.com.
Talk soon…
Mari and Hank