It's impossible to research the subject of buying a home without coming across a headline declaring that the drop in home affordability is a cris
However, when you add context to the most recent affordability statistics, you soon realize that, though homes are less affordable than they have been over the last few years, they are actually more affordable than they historically have been.
Black Knight, a premier provider of data and analytics for the mortgage industry, just released their latest Monthly Mortgage Monitor which includes a new analysis of the affordability situation. The big headline from the report: the payment to income ratio standard that has long been used to determine affordability has actually dropped!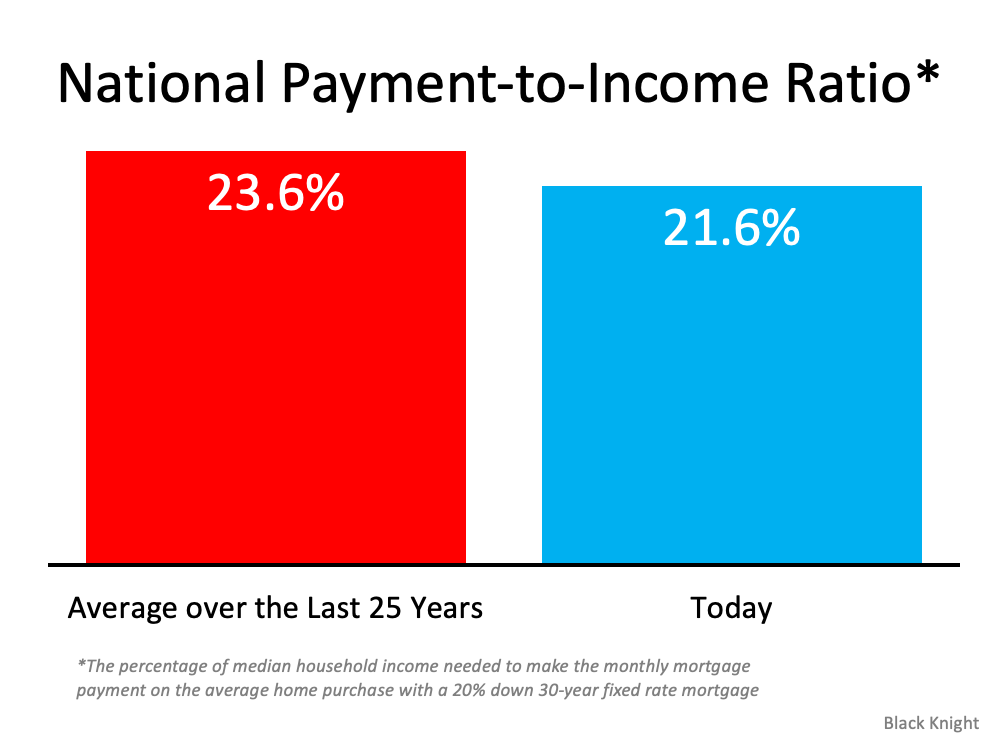 Today's payment-to-income ratio is more affordable than the average over the last 25 years. Given that context, we can see that today's homebuyers still have the same ability to be homeowners as their parents did 20 years ago.
This confirms the recent analylsis of ATTOM Data resources where Todd Teta, Chief Product and Technology Officer, said that the typical median-priced home around the U.S. remains affordable despite prices going through the roof.
"Super-low interest rates and rising pay continue to be the main reasons why," he says.
So, while it's true that it's less affordable to buy a home today than it has been the last few years, it is more affordable to buy today than the average over the last 25 years. Homes are less affordable, but they're not unaffordable.
That's an important distinction.
---
What are your questions about the housing market?
Mari has started a "30 Questions; 30 Days" project to provide answers.
Please visit our Facebook page, Mari Sennott Plus, to see what we've posted and send along your questions.
Have a great week…
Mari and Hank