…the sky isn't falling.
Nonetheless, we continue to read the headlines and hear the talk about a potential housing bubble or a crash, while the data and expert opinions tell a different story.
A recent survey from Pulsenomics asked over one hundred housing market experts and real estate economists if they believe the housing market is in a bubble. The results indicate most experts don't think that's the case (see graph below):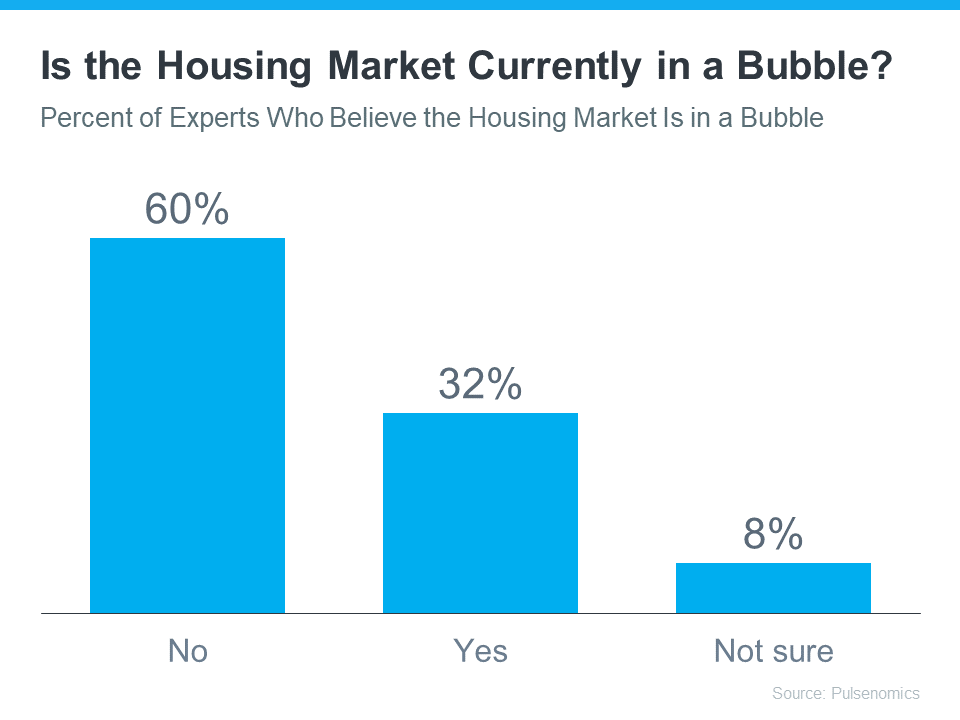 As the graph shows, a strong majority (60%) said the real estate market is not currently in a bubble. In the same survey, experts give the following reasons why this isn't like 2008:
The recent growth in home prices is because of demographics and low inventory
Credit risks are low because underwriting and lending standards are sound
If you're concerned a crash may be coming, here's a deep dive into those two key factors that should help ease your concerns.
1. Low Housing Inventory Is Causing Home Prices To Rise
The supply of homes available for sale needed to sustain a normal real estate market is approximately six months. Anything more than that is an overabundance and will causes prices to depreciate. Anything less than that is a shortage and will lead to continued price appreciation.
As the graph below shows, there were too many homes for sale from 2007 to 2010 (many of which were short sales and foreclosures), and that caused prices to tumble. Today, there's still a shortage of inventory, which is causing ongoing home price appreciation (see graph below):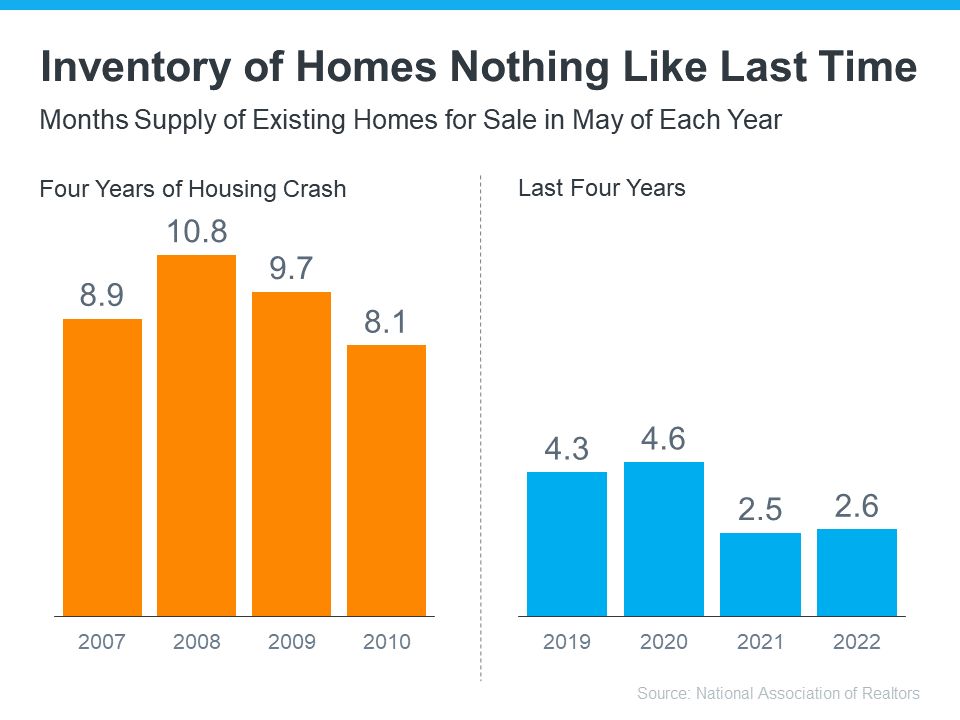 Inventory is nothing like the last time. Prices are rising because there's a healthy demand for homeownership at the same time there's a limited supply of homes for sale. Odeta Kushi, Deputy Chief Economist at First American, explains: "The demand for homes continues to exceed the supply of homes for sale, which is keeping price growth high."
2. Mortgage Lending Standards Today Are Nothing Like the Last Time
During the housing bubble, it was much easier to get a mortgage than it is today. Here's a graph showing the mortgage volume issued to purchasers with a credit score less than 620 during the housing boom, and the subsequent volume in the years after: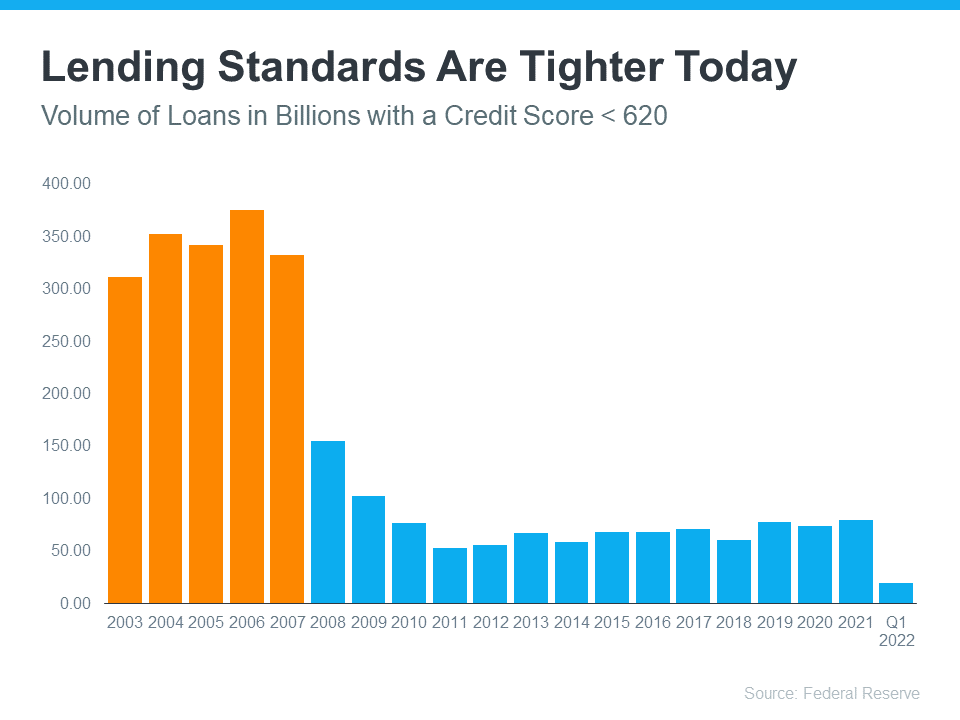 This graph helps show one element of why mortgage standards are nothing like they were the last time. Purchasers who acquired a mortgage over the last decade are much more qualified than they were in the years leading up to the crash. Realtor.com notes: "…lenders are giving mortgages only to the most qualified borrowers. These buyers are less likely to wind up in foreclosure."
Has the housing market moderated a bit? It seems to be. We're heading towards a more pre-pandemic — aka "normal" — market. It means that open houses aren't as crazy. It's taking more than a weekend to sell a property. There are more price reductions as sellers, who stayed on the sidelines and now want to get the same price for their homes that their neighbors got six months ago, realize that they've missed out.
As predicted, the uptick in interest rates has caused some buyers to pause their search. But, places like Cape Cod remain attractive destinations. Our home prices are less than many communities in the Boston area and we offer more in terms of lifestyle opportunities, quality local schools, etc.
Are you thinking of selling but asking yourself: "But, where can we go?" The answer is where ever you want. That's what we just did. We sold our home of 28 years and moved to an area that we've been thinking about for years. We had no real advantage being realtors. We competed like everyone else for property. We made a few offers before one was accepted. We had to find the best mortgage interest rate. We had to weigh what was the best offer for our home.
We learned a lot that will make us better realtors and advisors for our clients.
Curious about your options? We're happy to answer your questions. Let's connect at 508-360-5664 or msennott@todayrealestate.com. We'll share with you current market statistics and what strategies work best for buying and selling a home.
---
Happy 4th of July! If you're heading to the beach this week, please keep watch on the kids and adults who aren't familiar with the water. We've had too many fatal or near fatal accidents already. Thanks…
Mari and Hank