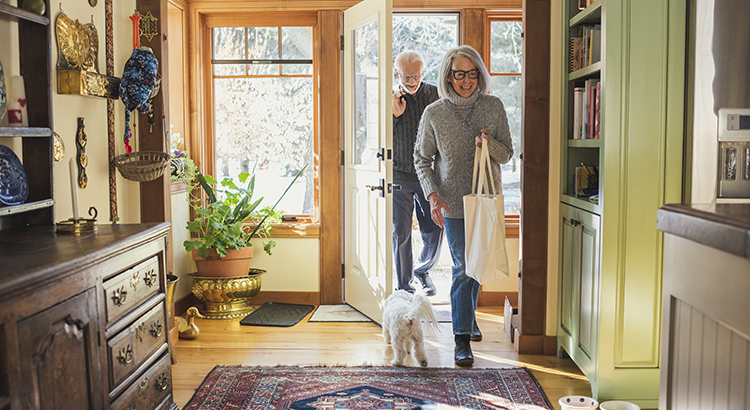 Whether you've just retired or you're thinking about retirement, you're no doubt considering all your options and trying to picture a whole new stage of your life.
And you're not alone. 
Research from the Retirement Industry Trust Association (RITA) shows 10,000 Baby Boomers reach the typical retirement age (65) every day, but only 47% have actually retired.
If you are or are thinking about doing so, one thing worth considering is whether or not your current home will suit your new lifestyle. If your house is too big or doesn't have the features or benefits you need, the good news is, you may be in a better position to move than you realize.
That's because, if you already own a home, you've likely built-up significant equity, and that can help you fuel your next move. According to the National Association of Realtors (NAR): "A homeowner who purchased a typical home five years ago would have gained $125,300 from just price appreciation alone."
In fact, over the last twelve months, CoreLogic reports the average homeowner in the United States gained roughly $64,000 in equity due to home price appreciation.
You can use your equity to help you achieve your homeownership goals. Whether you want to downsize, move closer to loved ones, or buy a home in a dream destination, your equity can help get you there. It may be some (if not all) of what you'd need as a down payment on a home that better fits your new situation and goals.
The first step is determining the current valuation of your home. You can do that by visiting our website, www.makeyourmovewithmari.com/evaluation.
Then let's connect at 508-360-5664 or msennott@todayrealestate.com to discuss current market conditions. We'll provide you with the latest statistics, as well as share our experiences as we sold our home and downsized in June. (But we're not retired. Realtors never retire!)
Together, we can come up with strategies to help you successfully make your next move. Talk soon…
Mari and Hank