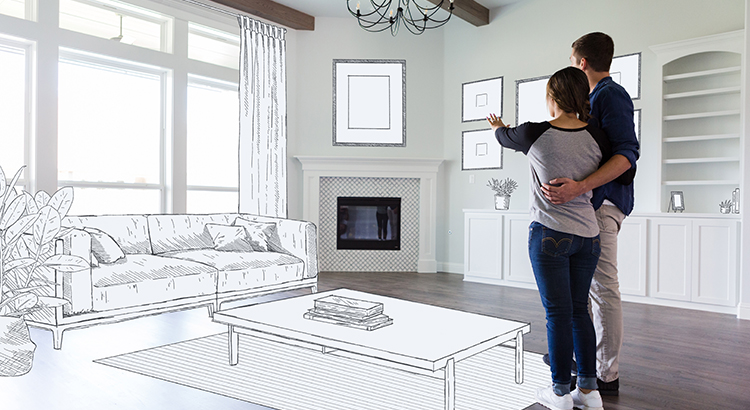 It feels a little uncomfortable with people still falling prey to the virus and so many out of work to be talking about real estate.
But, with all eyes on the economy, the answer to the question "which sector will drive the recovery?" is the housing market.
Some may doubt that claim as they remember the recession in 2008 when housing was the anchor to the economy – holding it back from sailing forward. Back then, the recovery didn't begin until the real estate market started to regain its strength. This time, the housing market was in great shape when the virus hit.
As Mark Fleming, Chief Economist of First American, recently explained:
"Many still bear scars from the Great Recession and may expect the housing market to follow a similar trajectory in response to the coronavirus outbreak. But, there are distinct differences that indicate the housing market may follow a much different path. While housing led the recession in 2008-2009, this time it may be poised to bring us out of it."
Fleming is not the only economist who believes this. Last week, Dr. Frank Nothaft, Chief Economist for CoreLogic, (@DrFrankNothaft) tweeted:
"For the first 6 decades after WWII, the housing sector led the rest of the economy out of each recession. Expect it to do so this time as well."
And, Robert Dietz, Chief Economist for the National Association of Home Builders, in an economic update last week explained:
"As the economy begins a recovery later in 2020, we expect housing to play a leading role. Housing enters this recession under built, not over built…Based on demographics and current vacancy rates, the U.S. may have a housing deficit of up to one million units.
Every time a home is sold, it has tremendous financial impact on local economies. As the real estate market continues its recovery, it should act as a strong tailwind to the overall national economy.
---
As an organization, Today Real Estate(TRE) hasn't retreated in the face of the virus crisis. Because of the latest technology, we've been able to stay in touch with our clients and successfully work with those who needed to go froward with their plans. For example, over the last few weeks we've helped people dealing with job transfers and military families relocating to the Cape.
TRE has continued its advertising program and this week unveiled a new digital and print magazine:
http://hometeamadvantagetoday.com/spring2020
Now more than ever, if you don't have a presence on social media, you don't exist and we've remained aggressive. To see samples of recent postings, please visit our YouTube channel Mari Sennott and Assoc where we archive some of our work.
If you're interested in marketing your home, we'd be happy to meet with you via Zoom or other technology or in person, but socially distant, to talk about our successful promotional plan and how we can best help you meet your goal. Please contact us at 508-568-8191 or msennott@todayrealestate.com. Thanks.
---
Do you like to cook?
In March, Mari started a Facebook group Cape Cod Dining at Home (and anywhere else) to encourage people to share what they were cooking at home and where they were getting their takeout. It was our small — we thought — way to support local restaurants.
In just two months, the group has grown to over 2,300 members! There are competitions judged by local restauranters; the winner of last week's grilling competition was picked by 5 Star Ribs in Sandwich. The winner will be receiving a rack of 5 Star's fabulous ribs.
Each week a different photo of a meal, salad or dessert is selected as the lead photo on the group page.
We also hope to publish a cookbook in time for the holidays with proceeds benefiting local non-profits.
It's fun, it's stress free, and you can get some good ideas. Please consider joining. Thanks.
Stay healthy; stay optimistic
Mari and Hank