Some of you must be wondering whether this is a good time to move. On average, we spend 10 years in a home, but with everything going on….
With today's changing housing expectations — especially given how the current health crisis has altered our daily lives — many are reconsidering where they're living now and thinking about moving to a home with more room for their families, as well as workspace and other considerations.
The real estate market has changed in many ways over the last 10 years. Current homeowners are earning more equity today than they did in the past. According to CoreLogic, in the first quarter of 2020 alone, the average homeowner gained approximately $9,600 in equity. If you're considering selling your house right now, you may have accumulated more equity to put towards a move than you realize.
Dialing back 10 years, many homeowners locked in a fairly low mortgage rate. In 2010, the average rate was only 4.09%. This motivated homeowners to stay in their houses longer than usual to keep their rate low, But current interest rates are now at historic lows.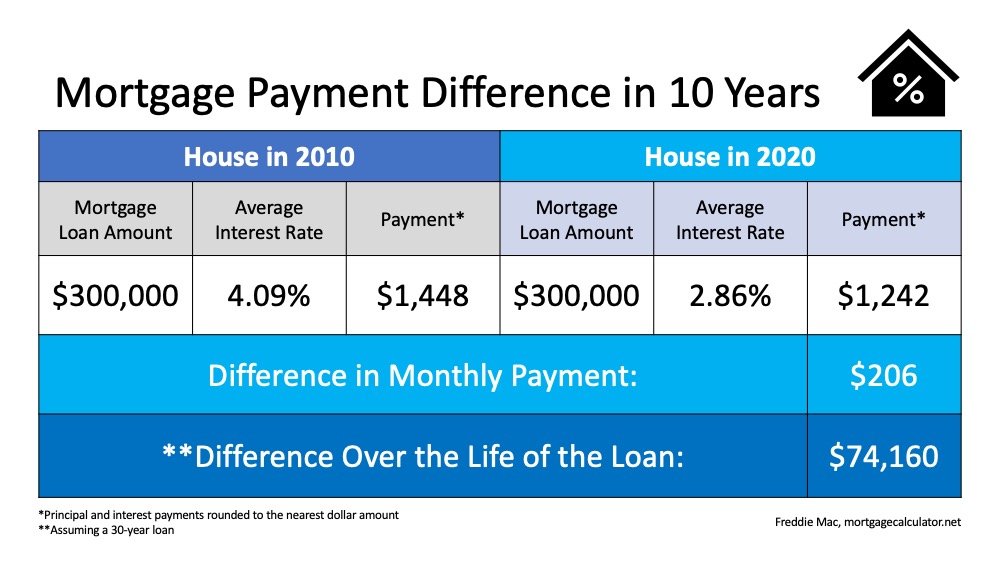 Ten years ago, we couldn't have imagined a mortgage rate under 3%. Looking at the math, making a move now into a new home and locking in a significantly lower rate than you currently have could save money on a monthly basis, as well as over the life of your loan.
As the example in the above chart shows, you can save a substantial amount every month if you qualify for today's low mortgage rate, and the savings can really add up over the life of a 30-year fixed-rate loan.
As a homeowner, you have a huge opportunity right now. Whether you want to save more money each month; get more home for your investment based on your family's changing needs, or downsize to space that better fits your current situation, this really is a great time to make a change. Buyers are actively looking and you can realize a solid return, if you market your home now.
Interest in living on Cape Cod is strong as the area checks a number of boxes including open spaces, good schools, and limited virus impact.
Need an outside perspective on your options? We'd be happy to meet with you. Helping our clients make the right decisions has been our full time job for 21 years.
Let's start the conversation at 508-568-8191 or msennott@todayrealestate.com.
———-
Looking for helpful tips about buying and/or selling this fall? We'd be happy to send you our free guides. If your're looking to buy, please click here. Or here if you're looking to sell. You'll receive the guide via email.
Stay healthy. Stay optimistic.
Mari and Hank