When you're selling any item, you want to get the greatest profit possible. That happens when there's a strong demand and a limited supply. In the real estate market, that time is right now. If you're thinking of selling your house this year, here are two reasons why now's the time to do so.
1. Demand Is Very Strong This Winter
A recent article in Inman News notes: "Spring, the hottest time of year for homebuyers and sellers, has started early according to economists."
And they aren't the only ones saying buyers are already out in full force. That claim is backed up with data released last week by ShowingTime.
The ShowingTime Showing Index tracks the average number of monthly buyer showings on active residential properties, which is a highly reliable leading indicator of current and future trends for buyer demand. The latest index reveals this December was the most active December in five years (see graph below):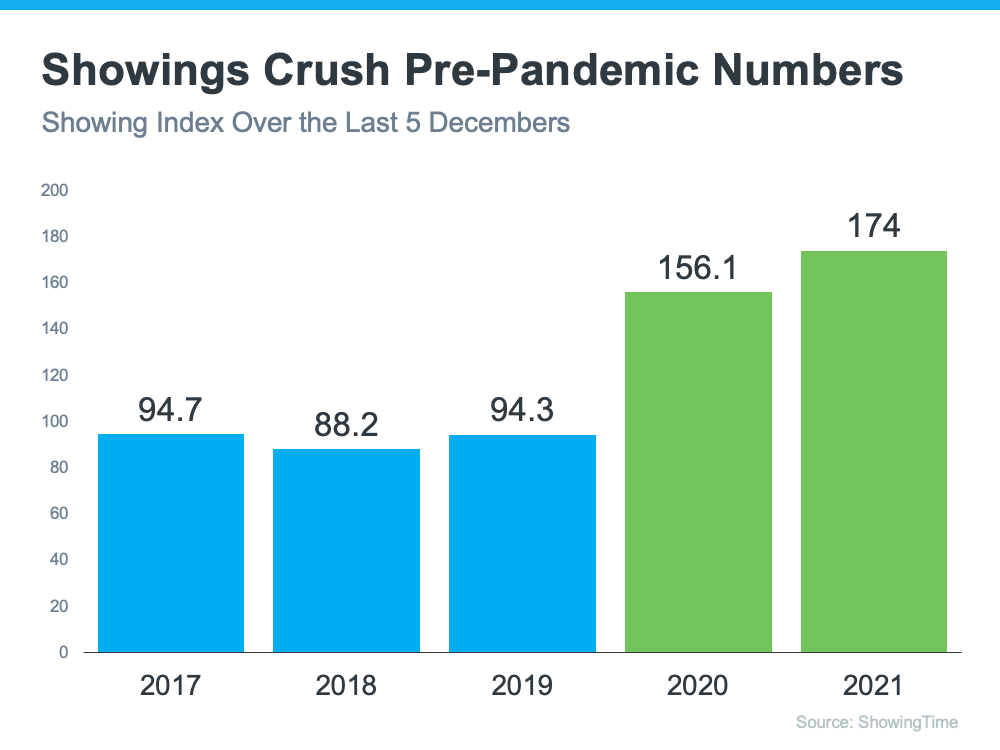 As the data indicates, buyers have been very busy this winter. December 2021 saw even more showings than December of 2020, which was already a stronger-than-usual winter. We know this from personal experience and that of many of our colleagues.
2. Housing Supply Is Extremely Low
Each month, realtor.com releases data on the number of active residential real estate listings (listings currently for sale). Their most recent report reveals the latest monthly number nationally is the lowest we've seen in any January since 2017 (see graph below):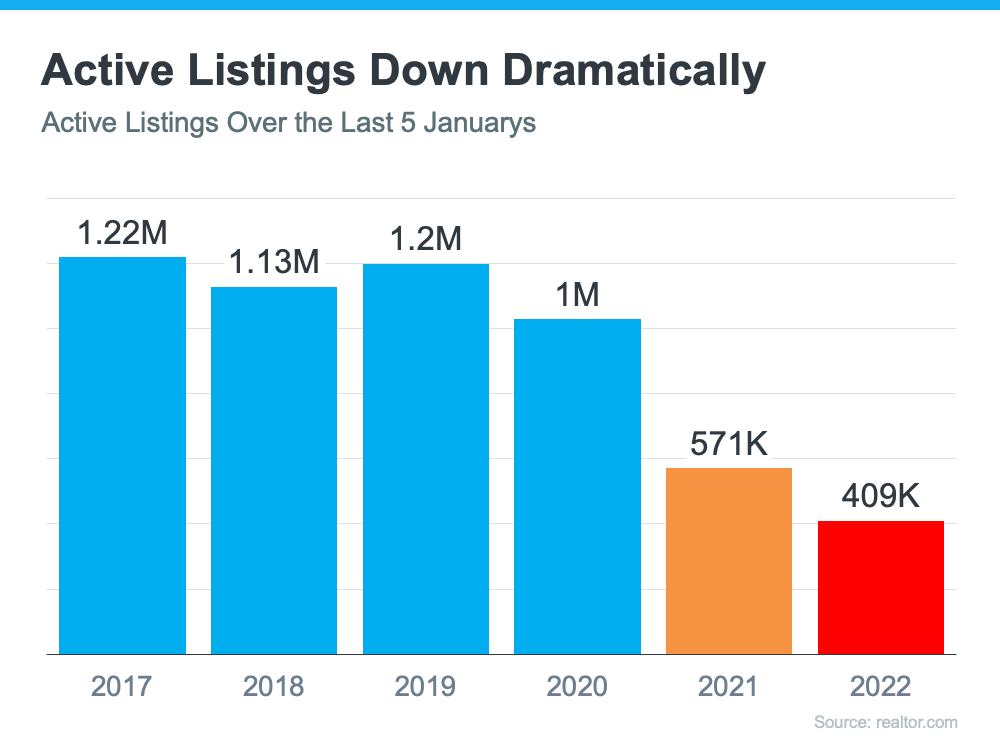 One statistic to track available listings is by calculating the current month's supply of inventory. A months supply refers to the number of months it would take for the current inventory of homes on the market to sell given the current sales pace.
On Cape Cod, the monthly supply at the end of January was 0.7! That's 231 homes for sale as compared to 519 a year ago.
For condos, the calculated monthly supply is 1.0. That's available 90 units this January versus 206 in 2021.
The ratio of buyers to sellers favors homeowners right now to a greater degree than at any other time in history. Buyer demand is high and supply is low. That gives sellers an incredible opportunity.
But, buyers shouldn't be discouraged as still record low interest rates will help them afford the homes that they're seeking.
Curious about your options as either a buyer or seller? Let's connect at 508-360-5664 or msennott@todayrealestate.com. We're happy to answer your questions.
It's important that you have the right information to make an educated and informed decision.
Mari and Hank