Some of you who read the title of our blog last week — Have We Turned the Economic Corner? — may have thought we were a little crazy given the announcement that the country has entered a recession.
The slowdown is not entirely unexpected given the wide ranging effects of Covid-19. But, it's important to remember that with the exception of 2008, recessions haven't caused a housing crisis.
Here on Cape, the housing and real estate market is continuing to move forward, even through the pandemic.
The median sales price for a single family home sold last month was $454,000.00. In February when the recession is said to have started, the price was was $435,000.00. A year ago May, the median price was $427,000.00.
The Cape continues to deal with a smaller inventory. Right now, we stand at 4.5 months of available housing stock of single family homes. This means that if no additional houses were put on the market, there would be enough property to satisfy demand until mid-October. Last year at this time, there was six months of available inventory of single family homes.
This is why we've been preaching for months that if you have been thinking about selling your home, the timing couldn't be better. Prices are continuing to rise and inventory is limited. With the equity many Cape homeowners have in their properties, those who sell now will be in a good position to effectively compete, whether looking to upsize, downsize, or move to that "someday" neighborhood.
If you're interested in more information about the status of the market in particular communities, please reach out to us at 508-568-8191 or msennott@todayrealestate.com. Thanks…
---
Because of the pandemic, the traditional spring real estate market has gotten off to a late start. Here are some suggestions to get your home ready to sell this summer.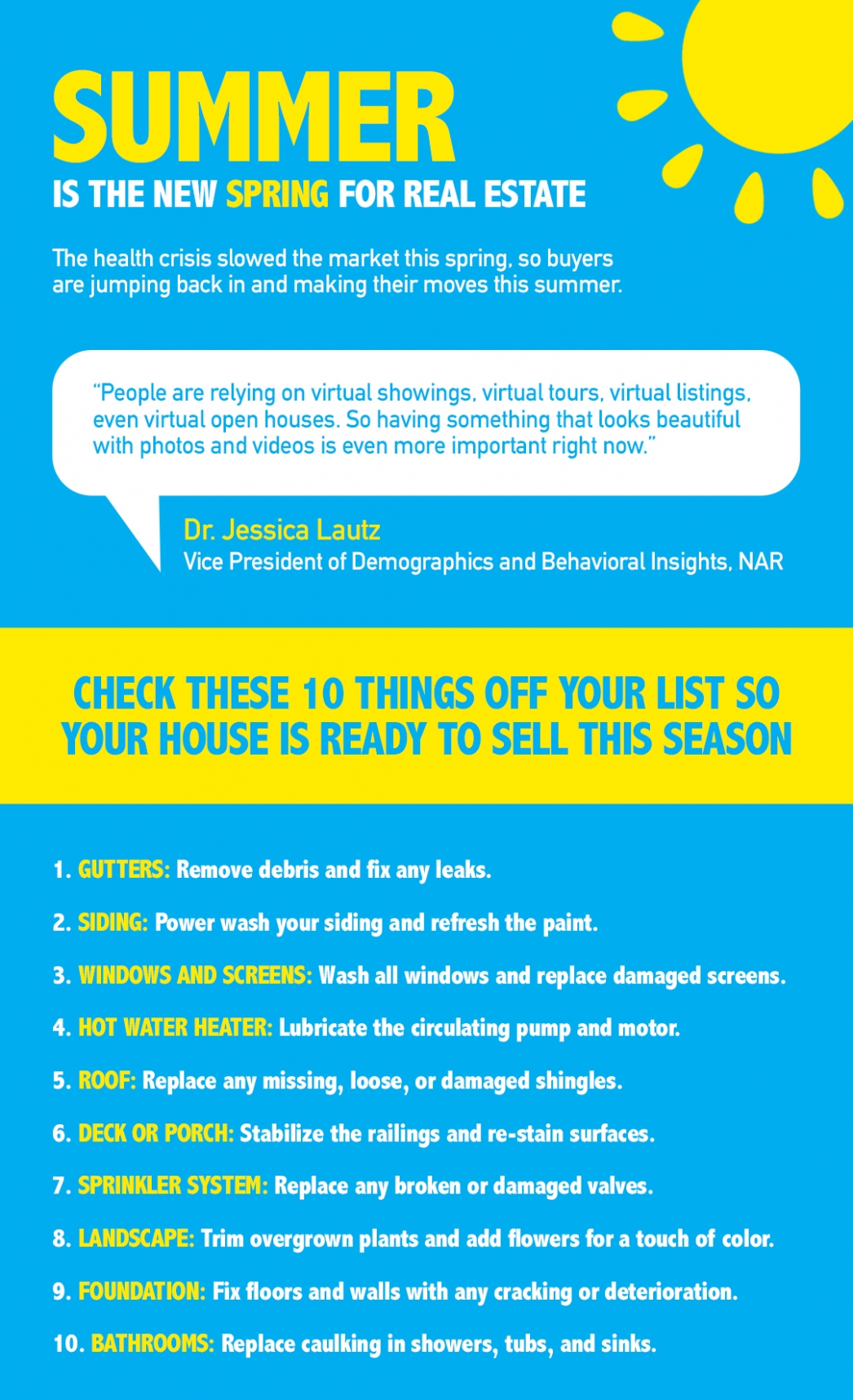 ---
This is the time of year when the military implements many of its transfers. It's been an honor for us to work with two military families, whose assignments have brought them to Cape Cod. One Coast Guard family, the Robledo's, shared the picture we've featured above. Welcome to the Cape and thank you for your service!
Stay healthy. Stay optimistic.
Mari and Hank